Today's the day that the mighty Kong returns to the big screen!  We at Loot Crate are beyond stoked to check out Kong: Skull Island, and we were equally thrilled to sit down with director Jordan Vogt-Roberts for this interview.  Check out what he had to say about this ultimate monster mash!
Also, be sure to go back through our series of Bill Randa's Journals from Skull Island, culminating in an exclusive creature reveal from Kong: Skull Island!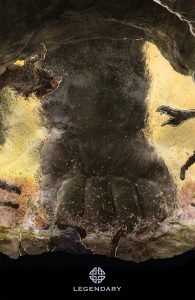 We've partnered with Legendary Comics to bring the Loot Crate community an exclusive first look at Skull Island: Birth of Kong, the brand new official comic series that expands the story of the Kong: Skull Island movie and continues the adventure for MonsterVerse fans!
Both a sequel and a prequel to the film, the series tells the story of a secret team of Monarch operatives returning to Skull Island to discover the truth behind Kong and the island he is born to protect. In doing so, they unlock an ancient history of monster conflict, witness the primal war between Kong and an otherworldly ecosystem of deadly new creatures, and finally reveal how this lonely god became the last of his kind.
---
Don't miss out on Loot Crate DX this month; PRIMAL features Kong: Skull Island, Godzilla, Predator & more!