Everybody calm down. I'm here. I made it.
I got held up with some very important bad guy business.
Don't ask.
I can't believe today's the day I fulfill my lifelong dream of eating a pizza my own face.
Nothing? Screw you guys.
This pizza tastes better than the sweet scent of justice in the morning.
Time to put forth some maximum effort and turn my face into something you can put into your mouth.
Wait a second…
You will need: 
Inspired by: Nerdy Nummies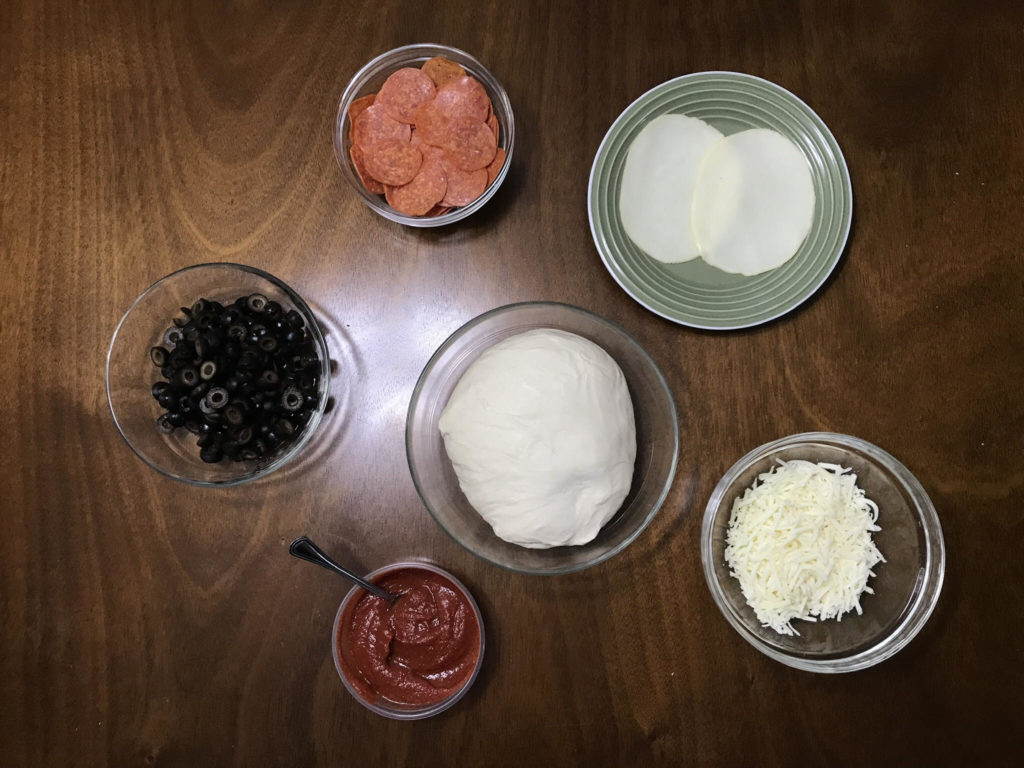 Ingredients
2 Cans sliced black olives

2 Packages pepperoni

1 Jar Pizza Sauce

1 bag Mozzarella Cheese

2 Slices of Mozzarella or Provolone cheese

Pre-Made Pizza Dough
How to Make:
1. Preheat oven to 450 degrees.
2. Roll out pizza dough into round shape. (Because faces are round)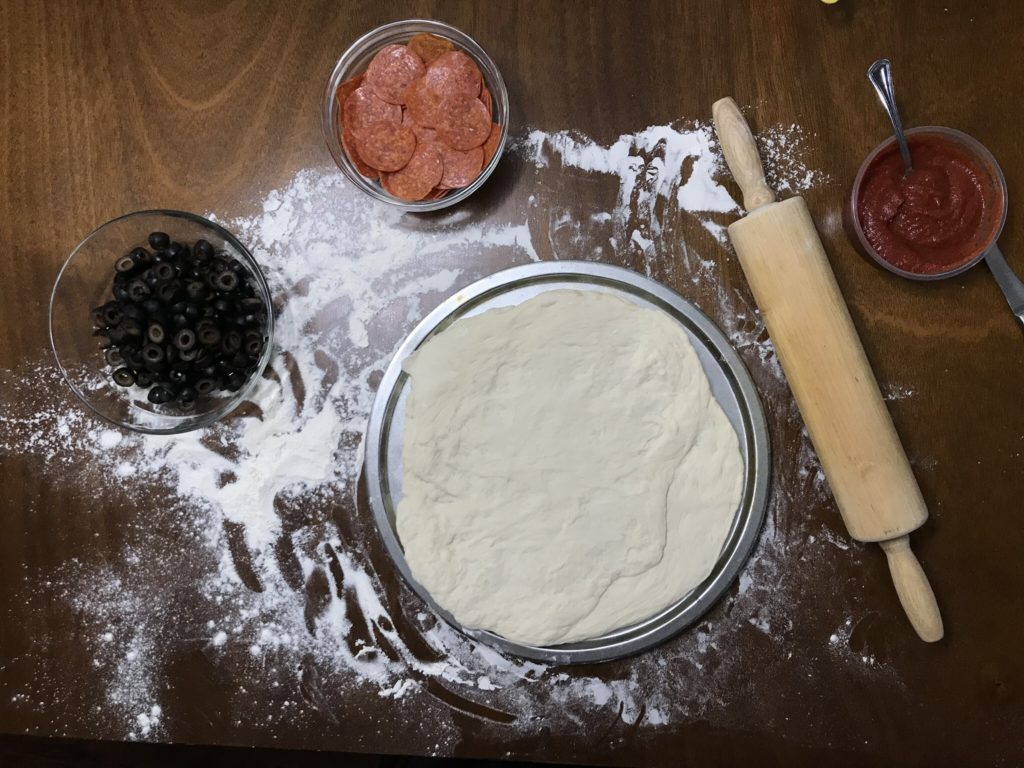 3. Spoon sauce around dough, leaving 1-2 inches for crust. (Crust is king)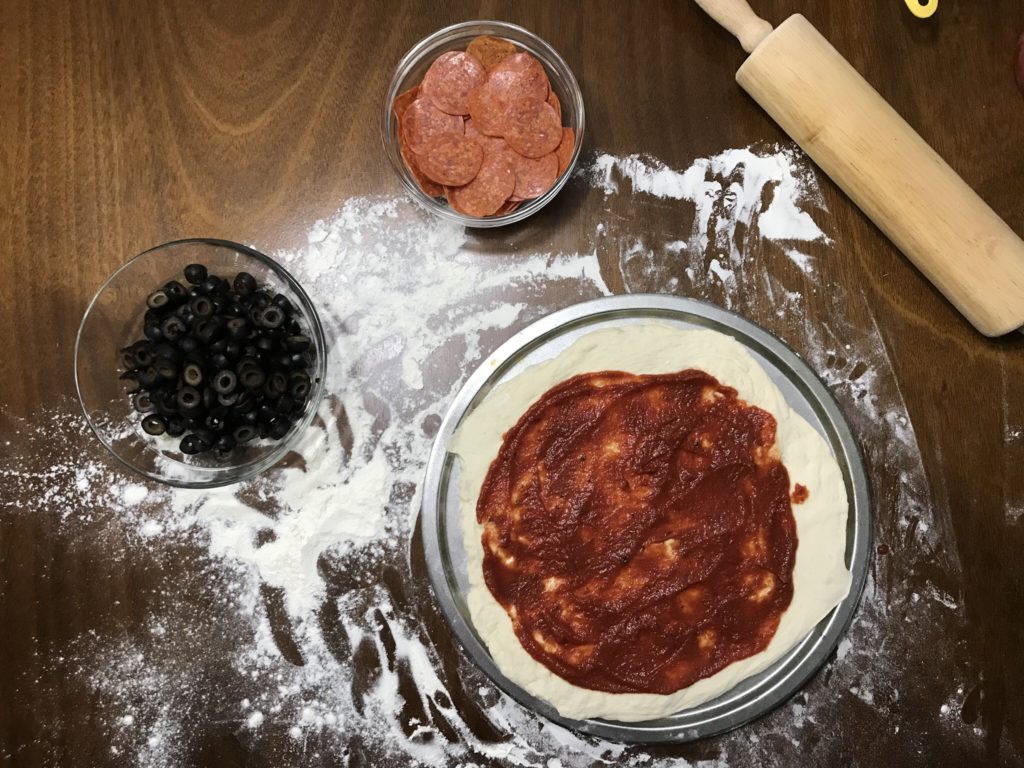 4. Spread light layer of mozzarella cheese around sauce. (Cheese it up baby)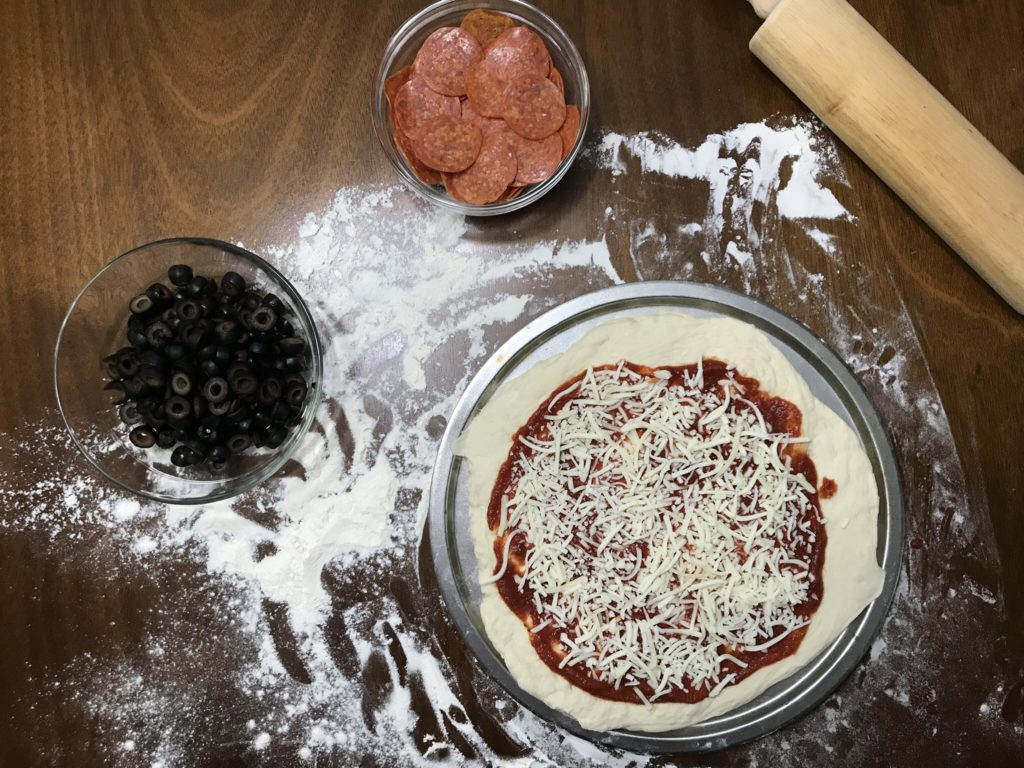 5. Fan out pepperoni, completely covering the cheese layer. (Gimme more)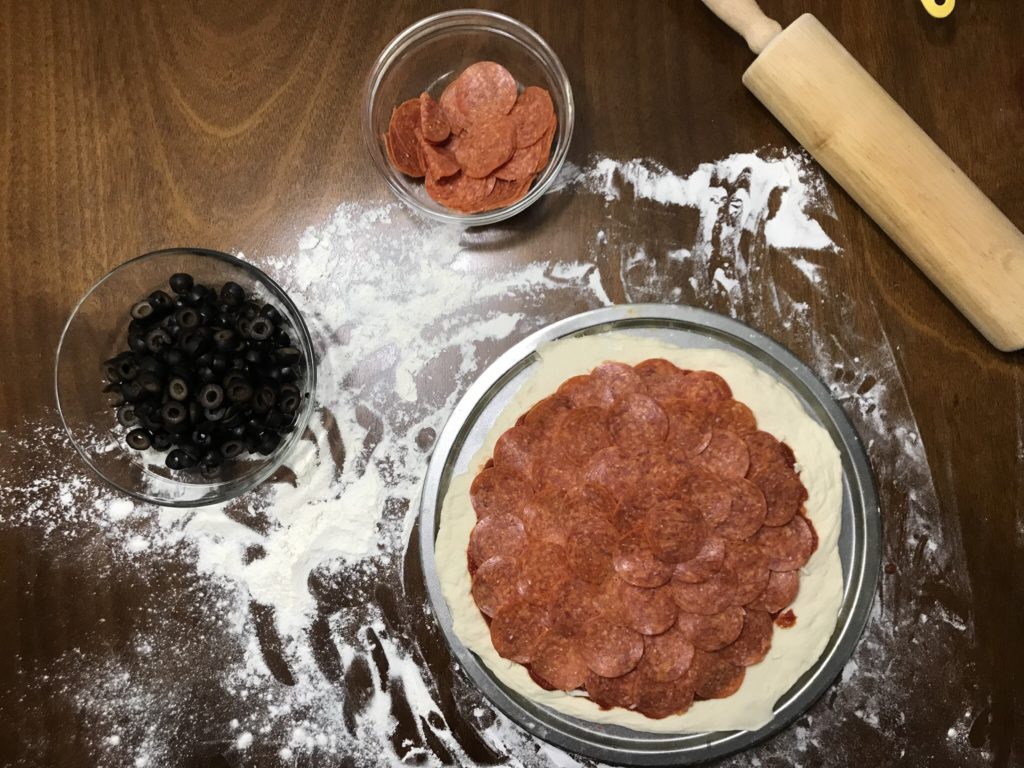 6. Cut slices of mozzarella cheese into shape of eyes. (Make me look good)
7.Place eye slices onto pizza and lay olives around eyes to create mask. (Trust me, I need the mask)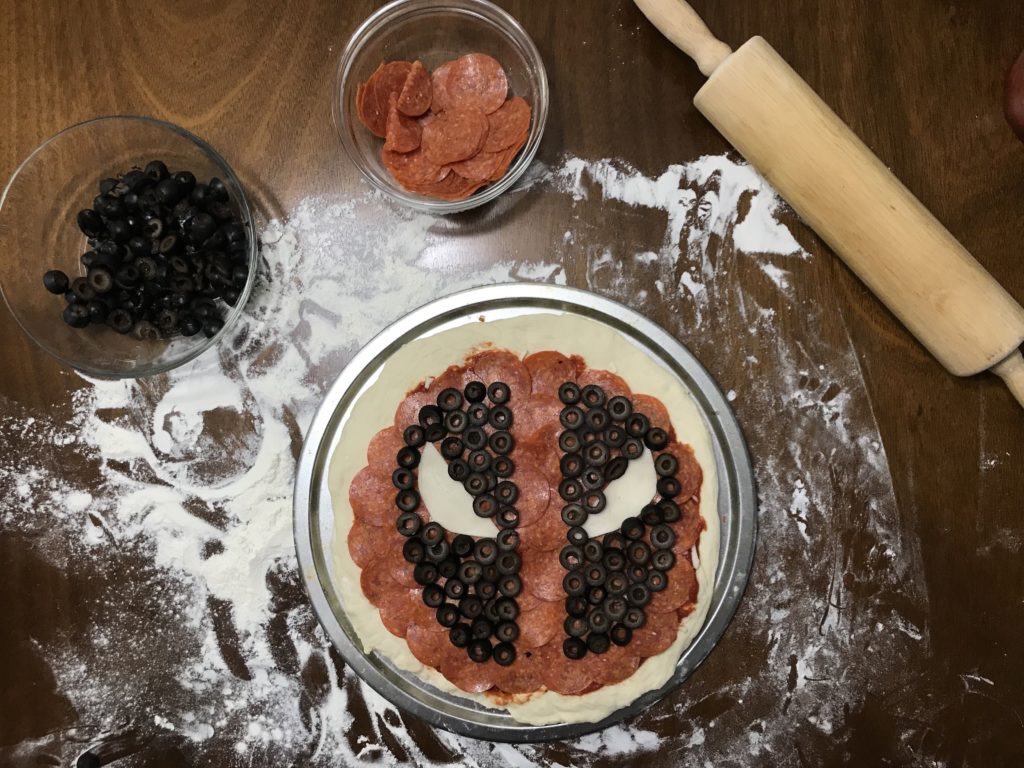 8. Bake for 10-15 minutes, or until crust is golden brown. (Show me the heat)
9. Slice and enjoy! (Knives. NOW we're talking.)
Thanks for snacking with me! I'd LOVE to see what other geeky treats and recipes you have cooked up! Use #
lootrecipe
to share your
Deadpool Pizza
creations!  
---
---
Witness the ultimate #
SHOWDOWN
with gear from
Marvel, Karate Kid and more PLUS a bonus Deadpool item!