There were so many strange things we had around as kids whether it be toys or movies, but what about the snacks and cereals? Well, I found some nostalgic cereals that utterly baffled me. I mean, I ate them… but still. Check these out!
1. Crazy Cow
Now, I've got to be honest — this one I didn't try. It was discontinued by the time I started eating cereal, but something about an insane cow pouring me a bowl of cereal probably wouldn't have deterred me then. I mean, well, I say that but I get so curious. People claimed these gave them awful burps but some may find that to be a plus rather than a minus.
2. Malted Shreddies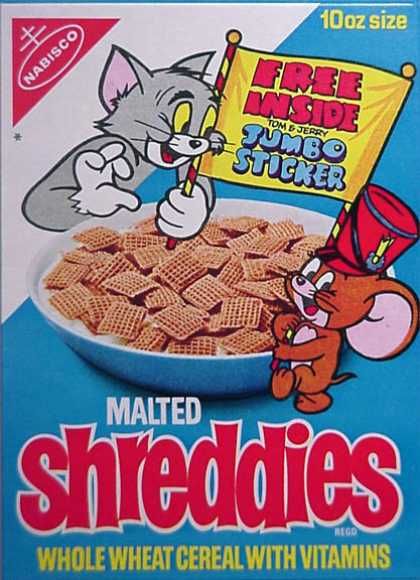 First off, having a cat who chases a mouse to ultimately murder him probably isn't the best use of branding here. I mean, why are they even here? Are these Malted Shreddies that good? That Tom will go to any length to get them back? Come to think of it, there was a lot of "You can't have my _________!" type of cereal slogans. I wonder if the fine folks who made (the name is too amusing to me) Malted Shreddies started the trend.
3. Dinky Donuts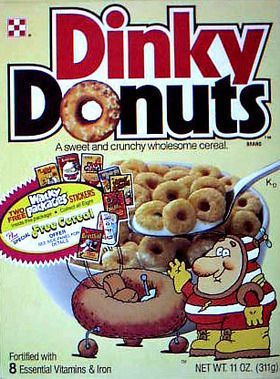 There's not much I can say here other than that I wished cereal would've stopped trying to pretend it was pastries and baked goods. Crunchy cereal never equates to them and I remember always thinking "This doesn't taste like donuts at all!" but alas, here we are. Also: How fun is the name 'Dinky Donuts' though? At least they had that.
4. Cabbage Patch Kid Cereal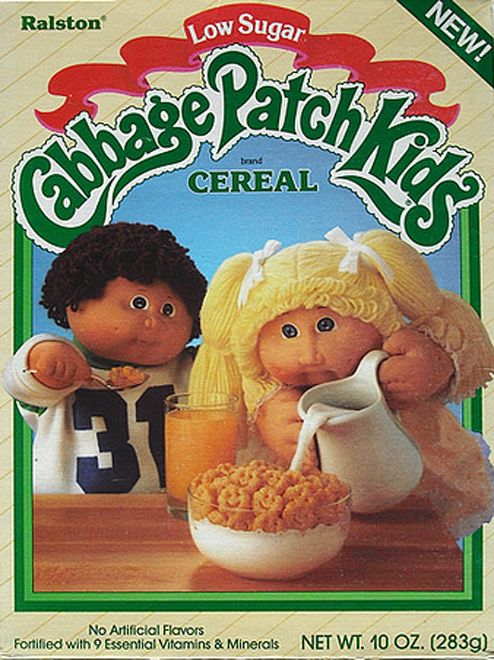 No. No. Nope. No. Hard pass, my dudes. This cereal box alone terrifies me like you wouldn't believe. If I walked out of my room one morning to see my dolls pouring themselves a nutritional breakfast, I'd probably need to be committed later in the day.
5. Sir Grapefellow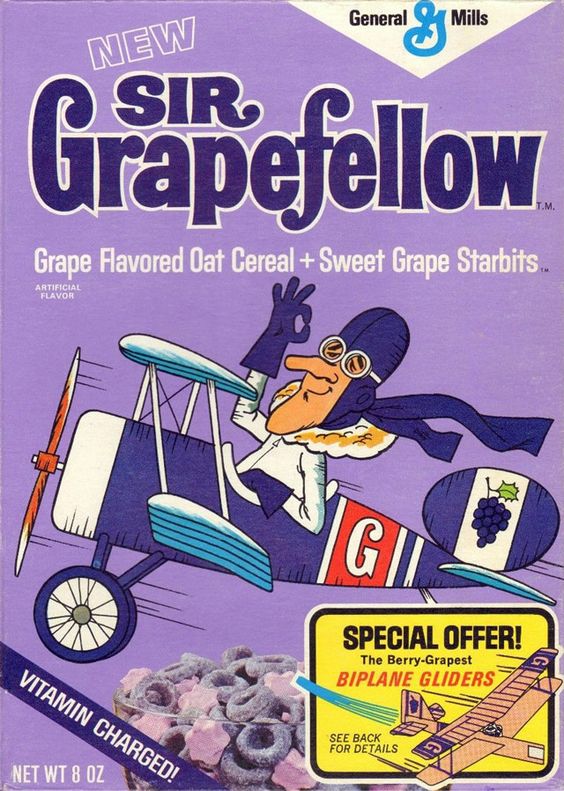 You know that artificial flavor that pretty much nobody enjoys? The kind that never tastes like the actual thing and, unlike bananas, there is no legitimate reasoning for? Yeah, someone thought they should make that into a cereal. All the fake grape flavor of Dimetapp in a crunchy cereal with marshmallows that you too can enjoy! Yikes.
6. Croonchy Stars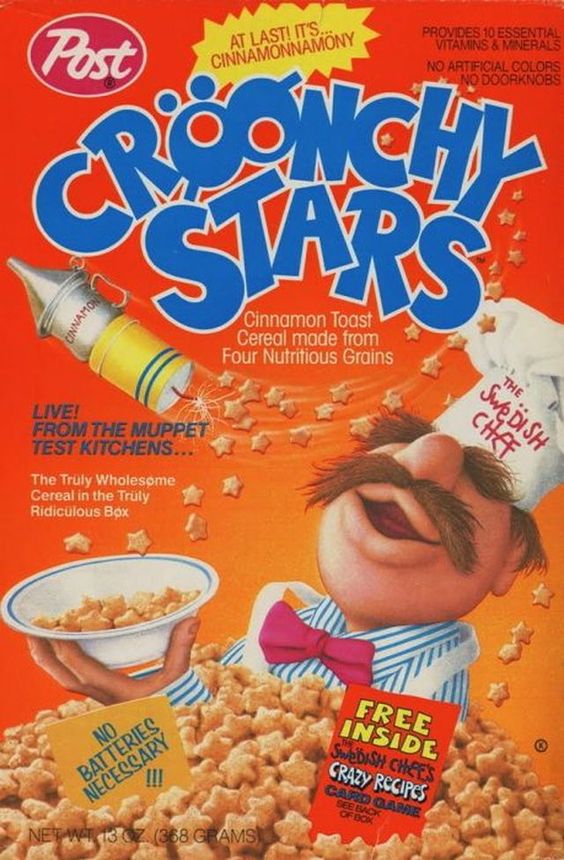 I admit, I ate these. I ate the heck out of these things. I mean, the commercials were adorable and I had always been a fan of the Swedish Chef from The Muppet Show. However, at the end of the day, it was pure marketing. They didn't taste great and Cinnamon Toast Crunch was far superior. But man, how fun is 'Croonchy Stars'?
7. E.T: The Cereal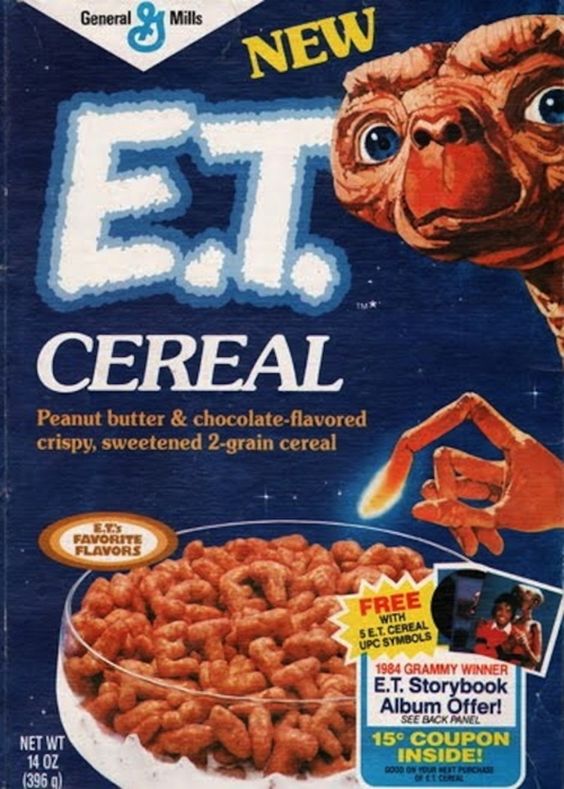 Please don't put that finger in my bowl. Please don't put that finger in my bowl. Please don't put that fin-
Well, there you have it. A handful of old cereals that are still baffling to this day. Do you know of any cereals that you remember from your childhood that ultimately confused and disoriented you but you ate them anyway? Share them with us at @lootcrate on Twitter!