Gingers unite! To celebrate National Redhead Day, we've put together a list of some of our favorite fictional gingers. Here are ten names that came to mind for our community team!
Dana Scully – The X-Files
When it comes to the interesting and inexplicable, there's no one more grounded than Scully. She takes on unearthly challenges with a level head and is stubborn enough to find a solution to every problem. At the same time, she's always willing to suspend her disbelief for the good of the case. On top of that, we can't say enough good things about Gillian Anderson. We simply can't.
Ron Weasley – Harry Potter
Everyone deserves a best friend like Ron Weasley. Ron is incredibly loyal and supportive, not to mention hilarious. His character is sometimes flattened into the insensitive comic relief, but he's far more than that shallow interpretation. His flaws make him human, and his insecurities give him an underdog determination to do his best.
If you're a Harry Potter fan, make sure to check out our Wizarding World crate, currently themed around Creature Companions!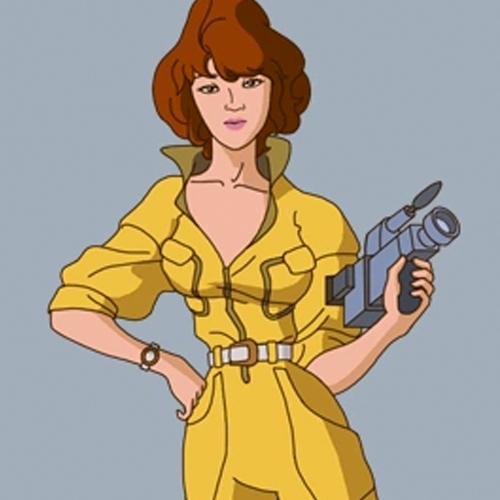 April O'Neil – Teenage Mutant Ninja Turtles
April is the OG girl on the block – or under the block, as it were. No matter what version you favor, she's always depicted as capable and talented, with nerves of steel. She always defends her friends regardless of public opinion, has a keen eye for trouble, and the brain for puzzling out mysteries. Whether she's a journalist, a fighter, or a computer programmer, she's exactly the kind of ally you want when you live in a sewer…and need someone to bring you pizza.
Pamela Isley – Batman Comics
Sometimes bad girls are the best. Pamela may be a villain as Poison Ivy, but can any of us really blame her? She cares about the environment! She's highly educated! She takes care of her friends! She has her own moral compass and has been shown to help women and children! And…yeah, she has also killed people. Sorry.
But! If you like Batman, you can always check out our sweet apparel collection.
Chucky – Child's Play
Okay, no defense here. Chucky is a murderer inside a murdering doll. There's…there's a lot going on here. But let's be real – he's funny, wily, and…shall we say creative? You have to have talent to be be a successful mass murderer at 2 feet tall, all while being a family man with a wife and kid.
If you're a fan of Chucky, make sure to check out his reboot series on SyFy!
Aela the Huntress – Skyrim
This one should be self explanatory. She's a warrior. An archer. A thief. A werewolf. Truly, I'm going into further depth than that. Queen.
Also, get hyped for Skyrim's 10th anniversary on November 11th! We're celebrating with our Souls and Swords Loot Gaming crate, and talking about the series year round with our The Elder Scrolls crate.
Kyo Sohma – Fruits Basket
I know! Okay? I know! But this is a guilty pleasure and I will not be striking him from the list. He's a hot head and emotionally incompetent, but he's trying his best! He wants to be good and he wants to be caring, but he doesn't know how. He's just an outcast with poor social skills. If Tohru Honda can love the cat of the zodiac, then all of us should too! Let him live.
Ichigo Kurosaki – Bleach
We're gonna put Ichigo in a similar class as Kyo. This is a boy who is devoted, deeply emotional, and absolutely a stereotype of the fiery ginger. Ichigo tries to maintain a cool persona despite claiming to not care what others think of him. Ichigo is adamantly devoted to his friends and family and it's the driving force behind most of his actions.
We're also offering a special edition Bleach crate and some pretty sweet apparel. Get your pre-orders in now!
Queen Maeve – The Boys
Maeve isn't nice, but that doesn't mean she's not a great character. Maeve is both unlikable and complex, and while her actions aren't redeemable, she still comes out a compelling character. She's no one's best friend, but she still has amazing grit and knows her own strength.
Also, watch this space for information on The Boys Season 3. One or more of our community team members will surely be freaking out.
Hildegard von Krone – Soulcalibur
Hilde is a princess in the fictional European country of Wolfkrone, in Soulcalibur IV she finds her kingdom under attack by Nightmare and his forces. With her father driven insane, she takes control of the kingdom's army and seeks to revive an ancient "Hero King."
Soulcalibur is another game currently being featured in our Loot Gaming crate. Souls and Swords is available until November 27th, supplies limited.