Now that we're out of Spooky Season, I wanted to dive into more anime centric food and decided to try my hand at Omurice! Omurice is a fried rice omelet and has been featured in a variety of different anime at various points. Anime like The Garden of Words, Mob Psycho 100, and Blue Exorcist: The Movie have all featured this delicious dish, so let's make one!
Ingredients:
2 tbsp. butter
1/2 medium onion, diced
1 medium carrot, diced
2 to 3 slices deli ham, cut into 1/2 inch pieces
2 cups COOKED medium grain rice
2 tbsp. ketchup
1 tsp soy sauce
1/4 cup frozen peas
1 tbsp chicken stock
4 eggs
Step 1: Let's fry up some rice!
You're gonna need a big skillet here and throw it on some medium-high heat. Start off with 1 tbsp. of butter to get the skillet nice and slick. Then start adding veggies. You'll begin with your onion and carrot and start cooking those down until the onion is kind of clear and brown around the edges.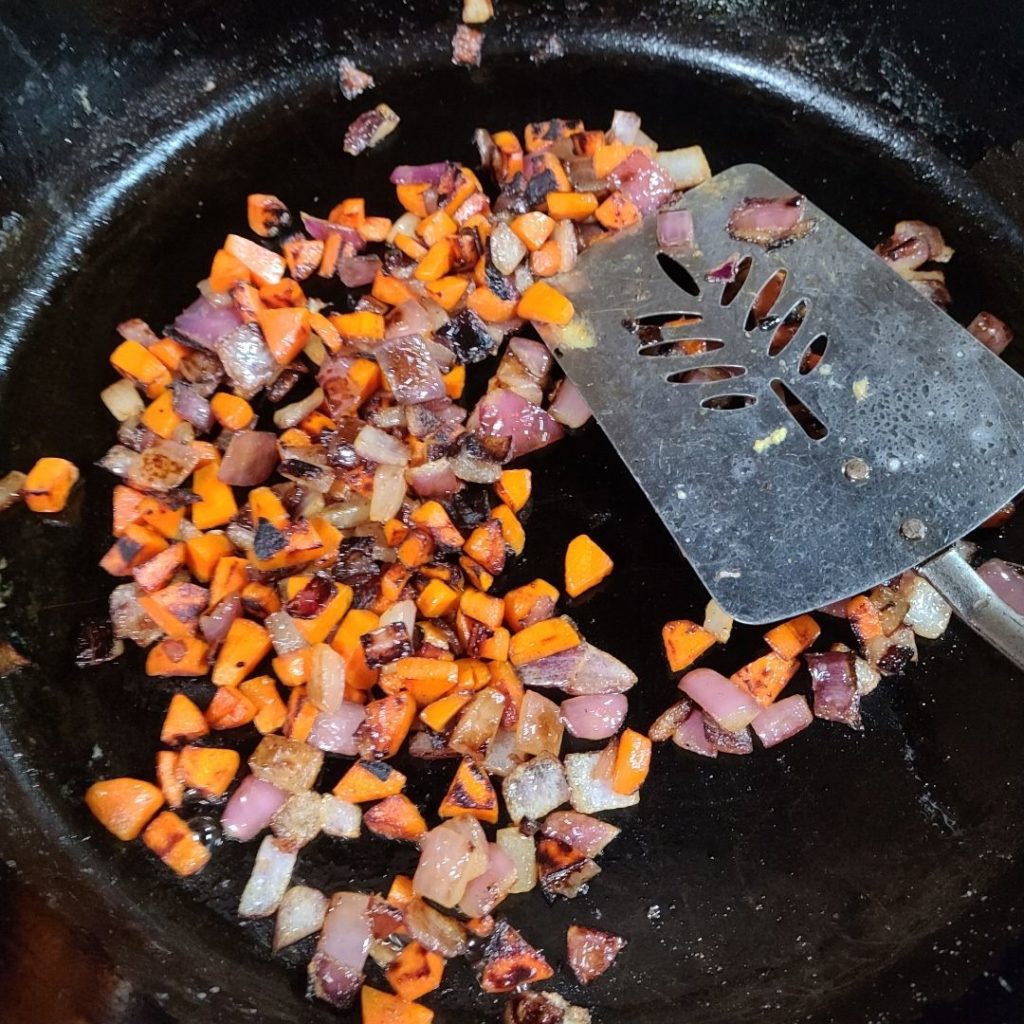 This should only take about 3 minutes or so. Throw in your ham and cook until brown. Toss in another tbsp. of butter and toss in your rice. Break the rice up the best you can and turn the heat to medium. Cook your rice until glossy then stir in your ketchup and soy sauce. Cook for about another 30 seconds to caramelize. Throw your peas in and cook for about 30 more seconds then deglaze the pan with your chicken stock and remove from heat.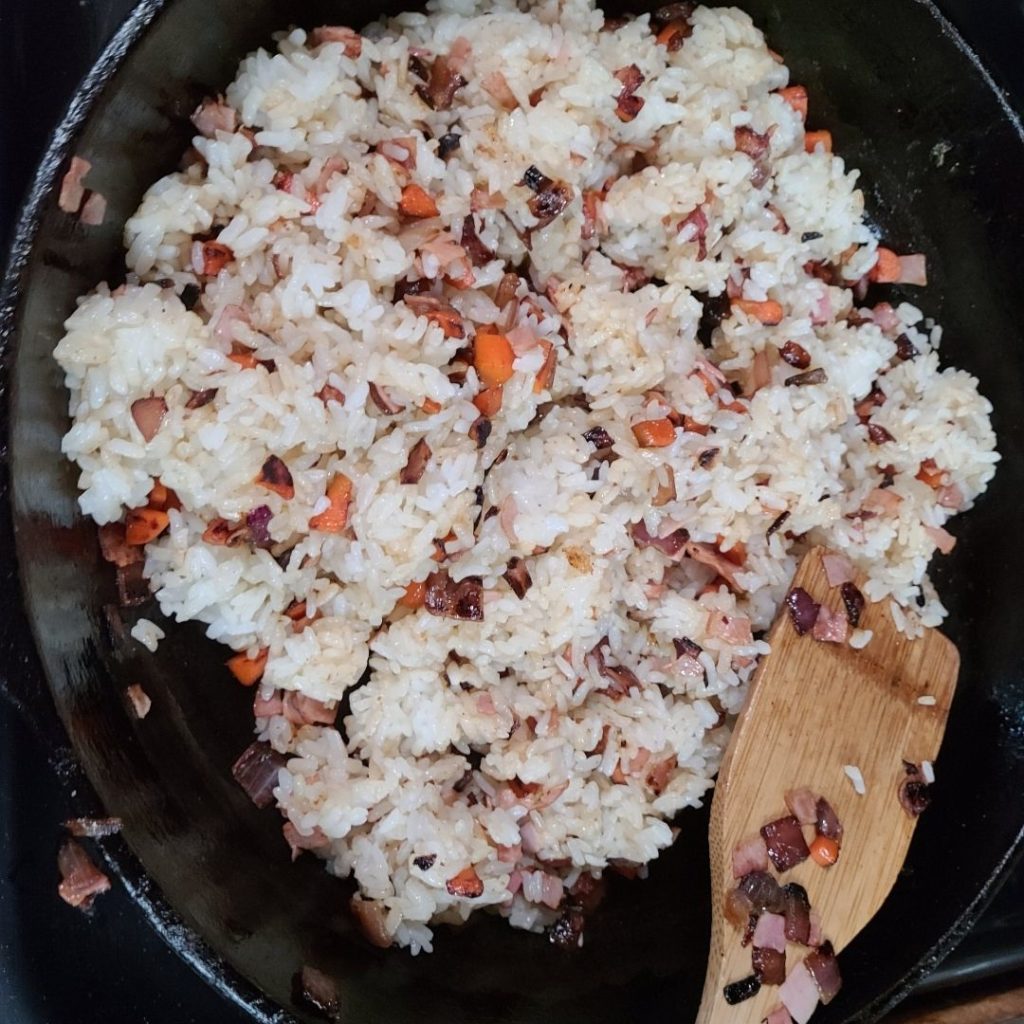 (This picture was before the rice was fully fried)
Step 2: Split the rice and pack it
Take half of your rice and pack it tight in a oiled bowl then turn it over on a plate. Repeat for the other half of your rice. Probably use a different plate though.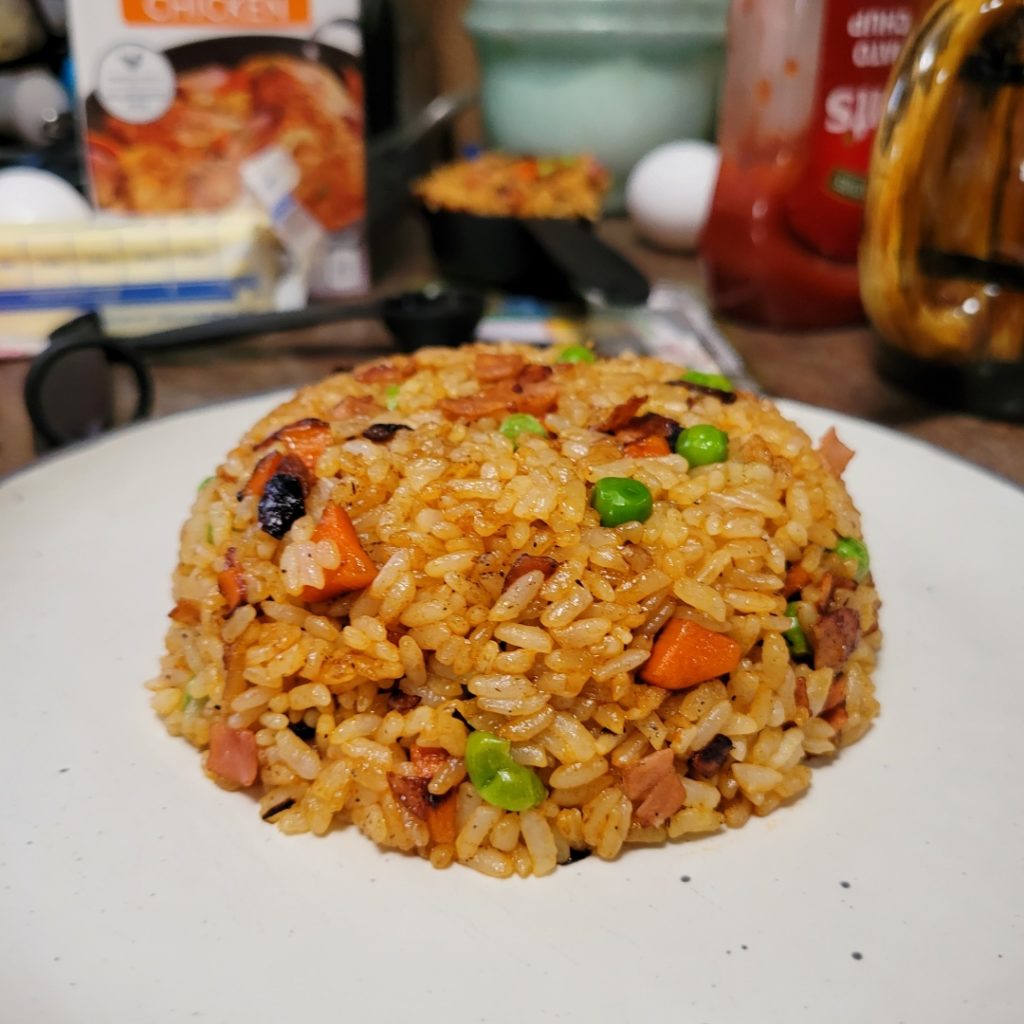 Step 3: Omelet Time!
In a small nonstick skillet, heat 1/2 tsp of oil of your choosing over medium high heat. make sure to coat the whole thing. Beat 2 eggs with 1/2 tsp of water completely then pour into heated pan. Shake your pan around, stirring as the eggs cook. When you start to see little curds pop up, cook undisturbed until nearly set. Ease your way in and loosen the egg in the pan then put it over the rice custardy side down! Repeat for the other pad of rice.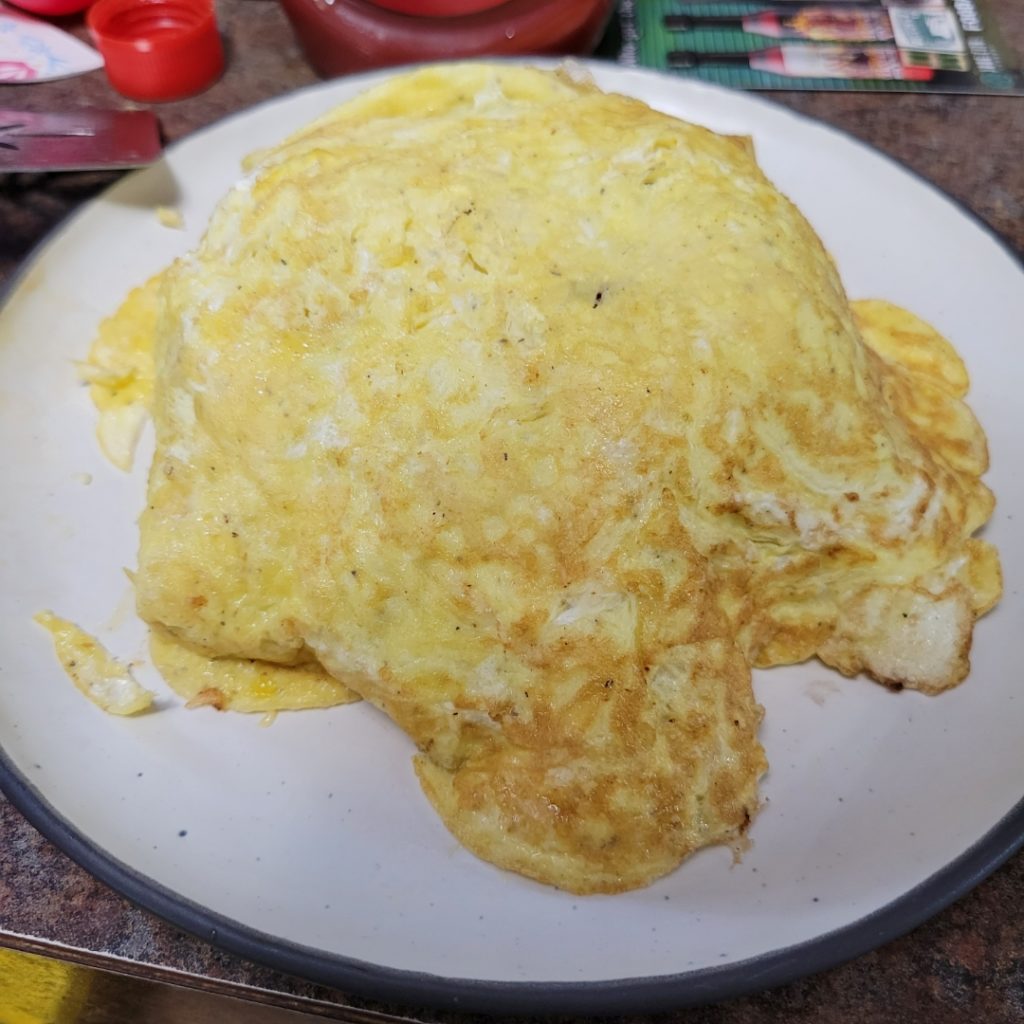 Step 4: Present and enjoy!
The recipe calls for ketchup at this point but I used sriracha. Put a drizzle on top and enjoy!