What a way to wake up! This morning, the Stranger Things Twitter account gave fans a huge surprise, confirming that Stranger Things Season 4 will premiere in 2022. (Okay, that's not super specific, but it's more than we knew yesterday!) On top of that, fans got a quick sneak peek at some of the footage to come. You can watch the full video here. Now, we're going to break down the Stranger Things Season 4 teaser—one shot at a time.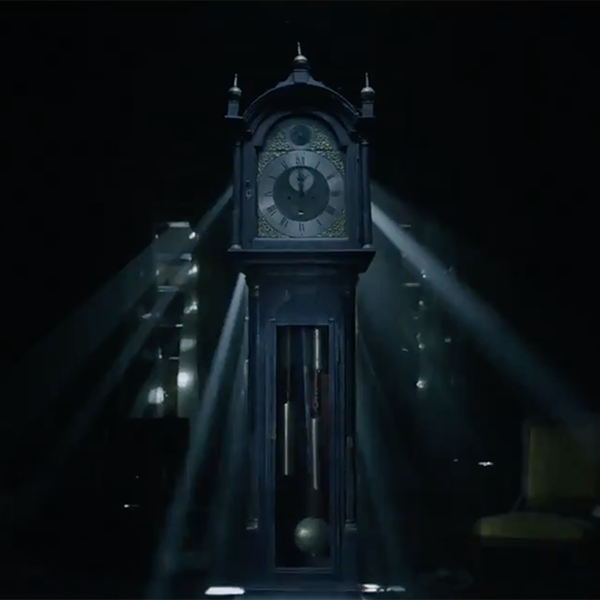 Tick Tock Clock
The first new scene we see is this ominous grandfather clock. With all the darkness, it's hard to assess much more than that. There's a chair in the corner, and based on the lighting, it appears to be in some abandoned house or dilapidated building, where light can creep through the siding. (Keep reading for more on that.) Of course, the time is displayed as midnight (spooky) which could also be significant. Fans will remember that the other teaser trailer back in May also featured a clock, but displaying 3 o'clock. Are 12 and 3 significant? Or do they just look really nice on a clock face?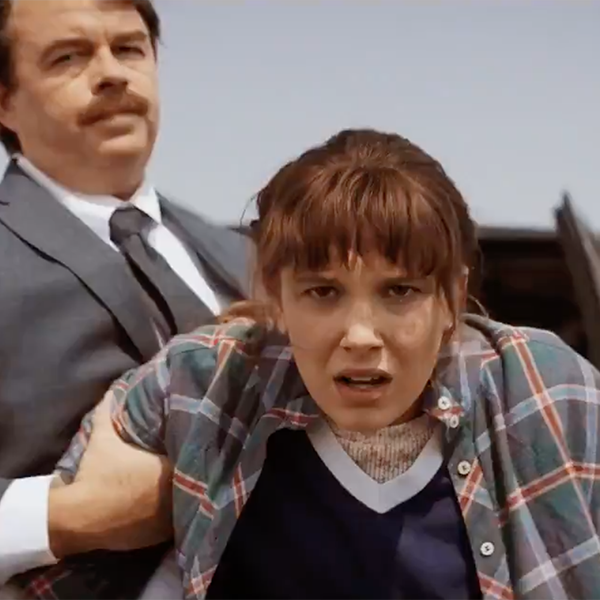 Eleven
Can't we just let El have a good day?! ONE good day?! Whatever is going on in this scene, Eleven doesn't look happy. Her stance really evokes the same exhaustion from the training scene in Season 2, where she moves the entire train car. However, where we left off in Season 3, Eleven was having a lot of trouble with her powers. She may be trying to fight off the mysterious men in black. Do the suits work for Hawkins Lab? Or do they work for the Russians?
Also let's hear it for these adorable, Joyce Byers bangs that El is sporting. Icon.

Haunted House
The show has always leaned into the horror trope. These shots show that Stranger Things Season 4 is no exception. Here we see our intrepid party venturing into a dark, creepy house—probably the same house that holds the mysterious grandfather clock. From the surroundings, we can see stairs with a fancy bannister, some stained glass, and wooden walls and furniture with intricate carvings. The house seems like your stereotypical haunted manor, however, our character grouping is a little different than usual: Steve, Dustin, Max, Robin, Lucas, and Nancy. Personally, I'm excited to see Nancy step out of her usually Jonathan-exclusive storyline.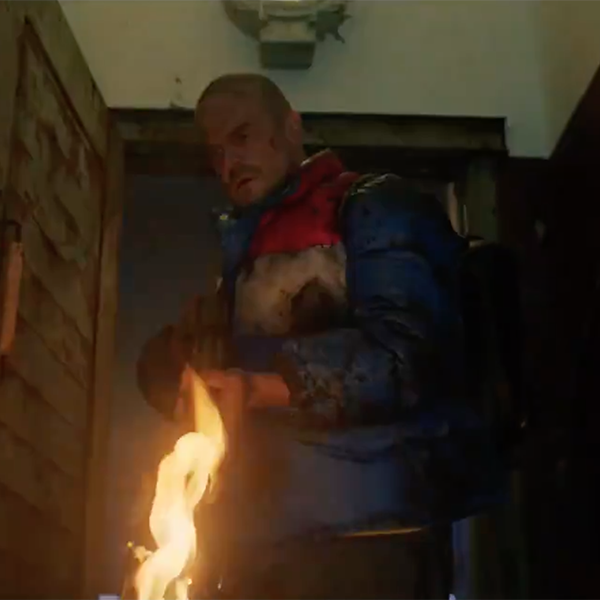 Hopper Lives
This is brand new information!!! (Okay, no it's not.) Fans knew a long time ago that David Harbour was going to return for Stranger Things Season 4, but it's always nice to have new footage of him. Last we saw, Hopper was working hard building a track in the middle of the snow, presumably in Russia. Unfortunately for him, it doesn't look like his day has gotten any better. Grimy, armed, and walking straight into the fire, Hopper definitely has some obstacles up ahead. Thankfully, he looks extremely stylish in this puffy coat. It's not identical, but it definitely reminds me of Will's vest from Season 1.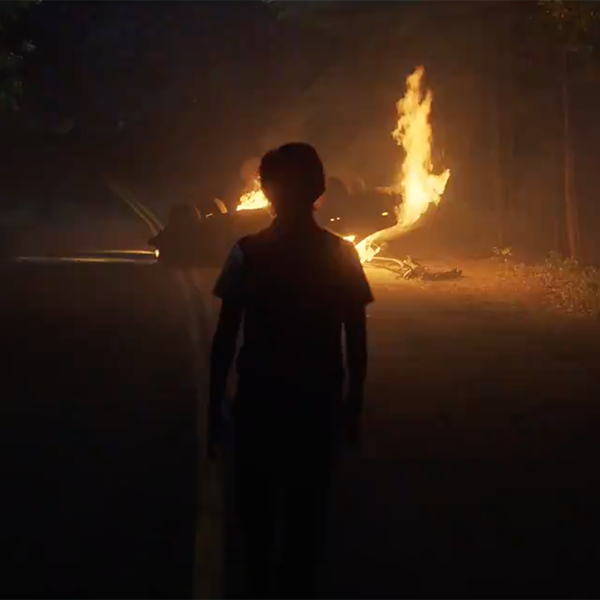 A Bad Road Trip
More fire!  While the character in this shot is silhouetted, I'm going to take a gamble and put my stakes on Mike. We don't see him anywhere else in the trailer, and it makes sense to me that he might be on a journey to visit Will and Eleven in their new home. Whoever this person is, they need a rental car, stat.

Go Hawkins, Go!
Here we have a snap-flash introduction of a new character: Chrissy, as played by Grace Van Dien. Back in June, this is what the Stranger Things Twitter account had to say about her: "Hawkins High's lead cheerleader and the most popular girl in school. But beneath the seemingly perfect surface lies a dark secret." What secrets will the pom-poms shake loose? A tragic past? Another girl with superpowers? Who's to say…?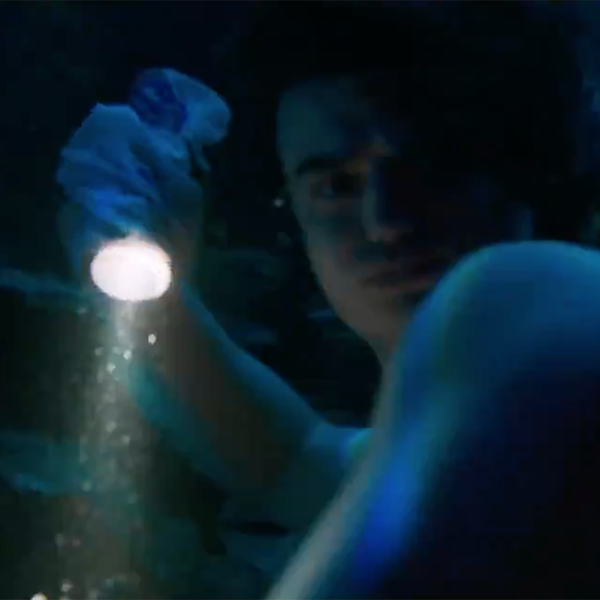 Swimming with Steve
A little bit of fan service, and a personal favorite. I have no idea where Steve could possibly be swimming in this shot. It seems to be a natural body of water, judging by the rocks and vegetation. Hawkins does have quite a few lakes, such as the one at the quarry and the couple that Bob Newby showed us on Will's map. (RIP Bob.) On the downside, Steve looks pretty worried and confused. On the bright side, his face is in tact for now! If he loses another fight in Stranger Things Season 4, it happens after these swimming lessons.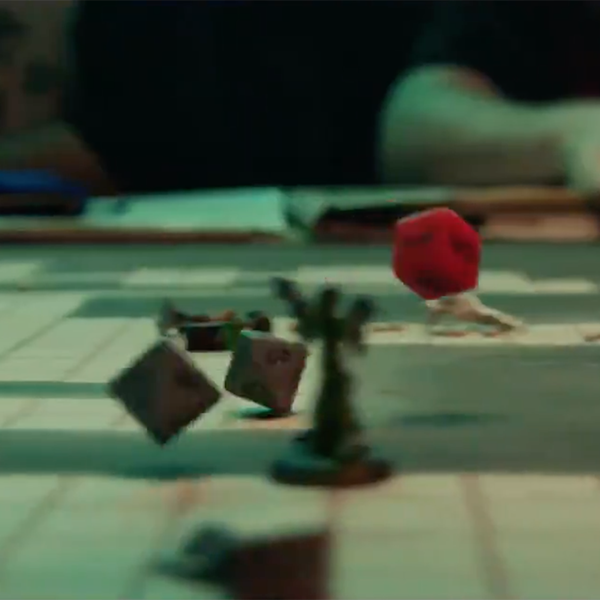 Dungeons and Dragons
The return of everyone's favorite game! Dungeons and Dragons is a staple in the Stranger Things universe, and a lot of people felt its absence last season. Specifically Will. I really hope Will gets to play Dungeons and Dragons this year.
Based on the announcements of new characters, episode titles, and pictures from set, Stranger Things Season 4 may feature a more established D&D Club. Whether that means the party has been expanded, or that Will and El found a group at their new school, only time will tell…but seriously, someone play D&D with Will Byers!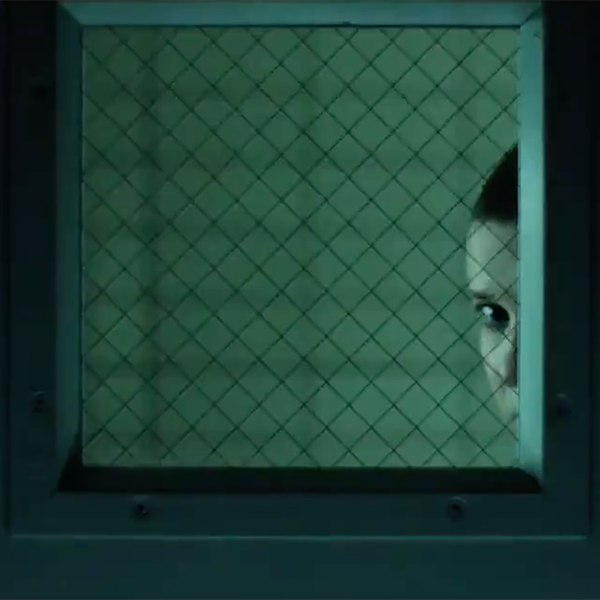 Flashback
This shot of Eleven seems to go with the other teaser trailer for Stranger Things Season 4 that was released back in May. Then, we got a glimpse inside the "Rainbow Room," and the other children trapped in the Lab with Eleven. With more time spent on Eleven's past and the dark secrets of Hawkins lab, it stands to reason that we may learn more about the rest of Dr. Brenner's experiments. Who is Eleven looking at on the other side of the glass?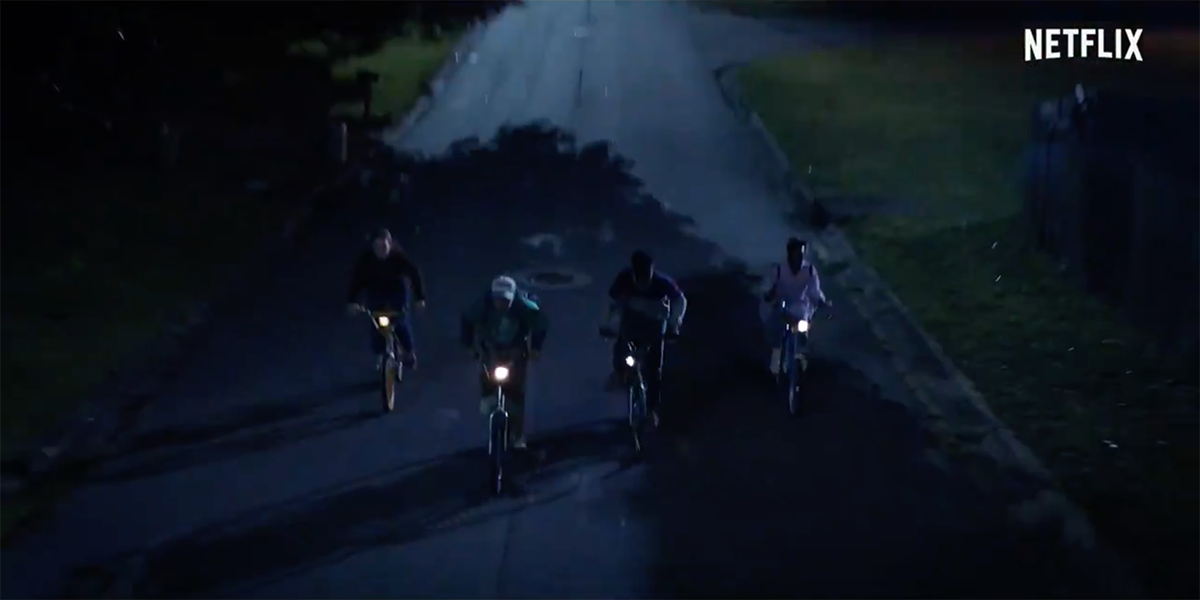 Bike Path
Another necessity in the Stranger Things aesthetic is bicycles. It might be easy to glance over this shot as typical Hawkins B-roll, but on closer inspection, it's more interesting than it appears. The four bikers we're used to seeing are the main party: Mike, Dustin, Lucas, and Will. Instead, here it appears we have Max, Dustin, Lucas, and Erica. Interesting to see that, for the moment, Max has traded her skateboard for a two-wheeler, and that little sister Erica has been welcomed into the party. I'm extremely interested in what sequence of events led to this grouping. I'm also interested in the overwhelming amount of sass that these four characters can produce together. A powerful dynamic.
All in all, we couldn't be more excited for Stranger Things Season 4. What was your favorite part of the teaser? Let us know on social, or hop into our Discord to swap theories with other fans!