This month's Loot Wear is the Pixar themed 'Family' clothing bonanza, with titles like Coco, Onward, The Incredibles and Monsters University being showcased on T-shirts, socks, and more.

One of the best arguments to have with family and friends is which Pixar movies are the best ones. This discussion leads to lots of disagreement about which Toy Story movie should be in the #1 spot, but what isn't brought up is how Cars 2 destroys them all. Listen, I know what you're thinking… this man is an idiot. And it's hard to argue that. However, I'm going to list the five reasons why Cars 2 is the best Pixar movie. You cannot argue this list because my opinion is the only one that matters.
Listed below are the top 5 Pixar movies and why they're all Cars 2. Enjoy.
#5 The Incredibles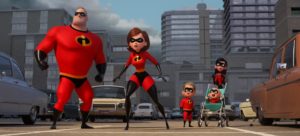 The director of The Iron Giant, Brad Bird, takes a crack at Pixar's first superhero film, and boy does he knock it out of the park. A story about a family on the brink of dysfunction hits home to everyone growing up with siblings that like to push buttons and parents that are just as flawed as their kids. Not only is it funny, but The Incredibles packs a punch when it comes to action scenes, shot and directed with more edge of your seat thrills than most live-action movies.
#4 Ratatouille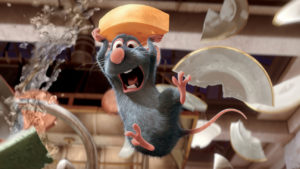 Ratatouille is gorgeous, funny, exciting and makes you want to run to your kitchen and cook right after watching it. Plus it takes place in France, which has a much nicer backdrop than anything in the States. Despite the behind-the-scenes production issues, it's one Pixar movie that you can keep coming back to and notice something new each time you watch it. It's such a nice looking film that the background detail reminds one of the background art in Pinocchio, which is still considered by many to be the best hand-drawn animated movie of all time.
#3 Wall-E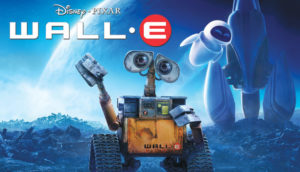 Wall-E is GORGEOUS to look at. It still blows me away with how beautiful this film is. And with no dialogue in the first act, it's proof how you don't need endless chit chat to tell a compelling story. A lot of people have Wall-E as number #1 on their Best of Pixar list, and they wouldn't be wrong in doing so. (I'm kidding, they're totally wrong in doing so.)
#2 Toy Story 3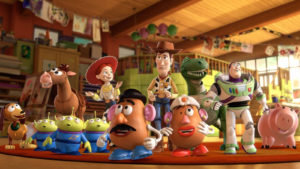 Sure, you could substitute Toy Story or Toy Story 2 for Toy Story 3 in this list, but those films didn't make grown men cry their eyes out at the end during an unfinished cut screening at ShoWest in Las Vegas. There wasn't a dry eye in the house when Andy said goodbye to Woody, Buzz and friends. Every guy walked out of that theater crying more than anyone did when Ghost came out in 1990. Andy letting go of his childhood to start his journey into becoming an adult will break your heart. Every. Single. Time.
#1 Up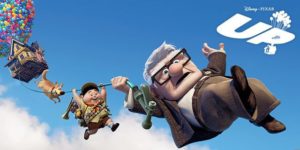 Imagine being invited to a small screening of Pixar's newest on the Disney lot before its release. Imagine bringing your girlfriend at the time to sit with you and fifty or so other people for what looks to be a super fun, exciting adventure. Now imagine 10 minutes after the movie begins an entire theater starts crying their eyes out and screaming, "WHY WOULD YOU DO THIS?" to anyone who would listen. After your face has dried, you're lulled into a false sense of emotional security before the same thing happens at the end when Carl opens up his My Adventure Book to see Ellie's note in it. Up is about the joy and sorrow of life, love, friendship, and death. It's the one Pixar movie that reminds you to cherish each moment and live each adventure as if it were your last. And that's why it's #1 on this list.
Runner-up: Cars 2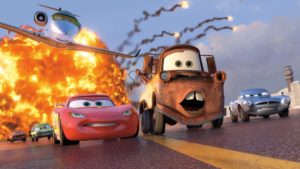 Alright, alright, it didn't make the top 5, but I still like Cars 2.  🙂
What are your favorite Pixar movies? Let us know and be sure to dress up in Pixar goodness with this month's Family themed Pixar Loot Wear!