Earlier this week, studio director Joel Burgess took to Twitter to share a tribute to his dog, River, better known to the world as Dogmeat from Fallout 4. Joel had a lot to say about video game dogs and companion NPCs, specifically how they affect the feel of gameplay. You can read more about River's team contributions here.
In honor of River, we're tackling the world's biggest question: who's a good boy? (Okay, we already know the answer is all of them.) Here are ten canine companions who are our favorite video game dogs.
1)
Dogmeat in
Fallout 4
It's only fair that we start off by talking about Dogmeat. Not only is he the fluffiest German Shepherd the apocalypse has ever seen, but he's an essential part of Fallout 4. (No, really. He's an essential character, which means you can't accidentally kill him—a relief to anxious gamers everywhere.) Dogmeat is a real help in a fight, holding enemies at bay so you can fight them and doing his best to protect you. Also, we love a doggo who can accessorize.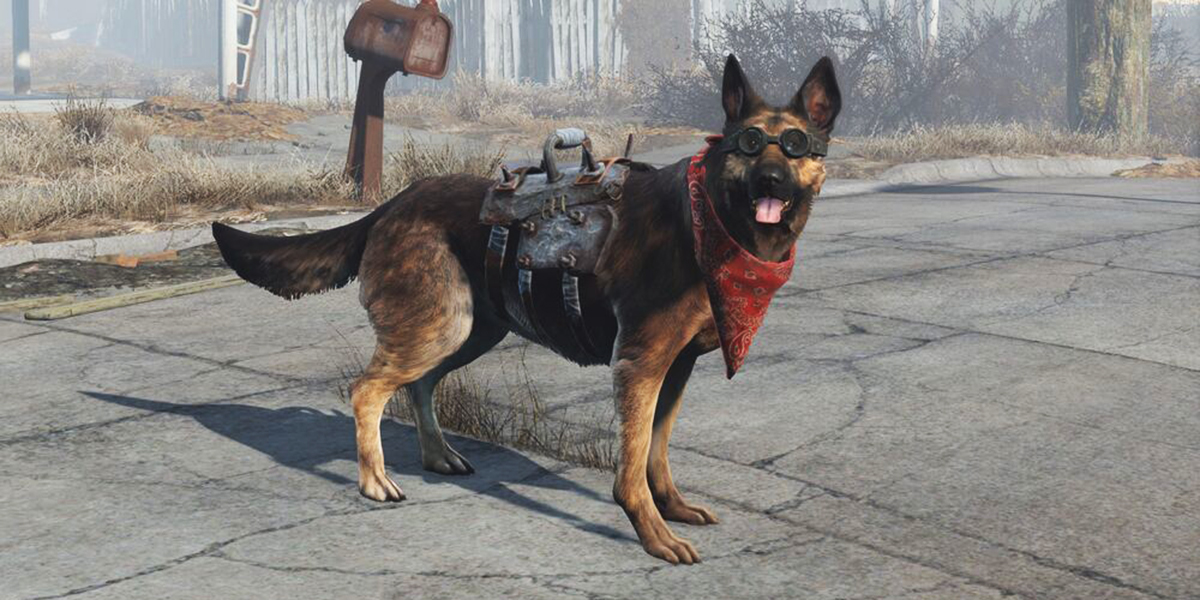 2)
Dog in
Dragon Age: Origins
Or among his long standing fans, Rabbit! Dog is a war hound with plenty of talents and a lot of love for his companion. He has a high approval of the Warden, and while you can make him love you more, there's no way he'll love you any less. He's unconditionally loyal, and that makes him just about the best boy around.
3)
Corgnelius in
World of Warcraft
Frankly Corgnelius doesn't need a reason to be on this list of video game dogs besides the fact that he's a stunningly cute corgi. If you need more reason than that, some of Corgnelius's abilities include 'Blazing Yip' and 'Cute Face.' Also, the animators have added the occasional butt-scoot for your amusement.
4)
DD in
Metal Gear Solid V: The Phantom Pain
First off, getting to see your companion grow from a playful puppy into a full grown mission expert wolf? 10/10, wonderful development, this dog has my whole heart. Not only can DD help on missions, but he misses Venom Snake when he gets left behind! Some of the best cutscenes are the ones where you return to base just to be tackled by a huge wolf with an eye patch, because he loves you so dang much.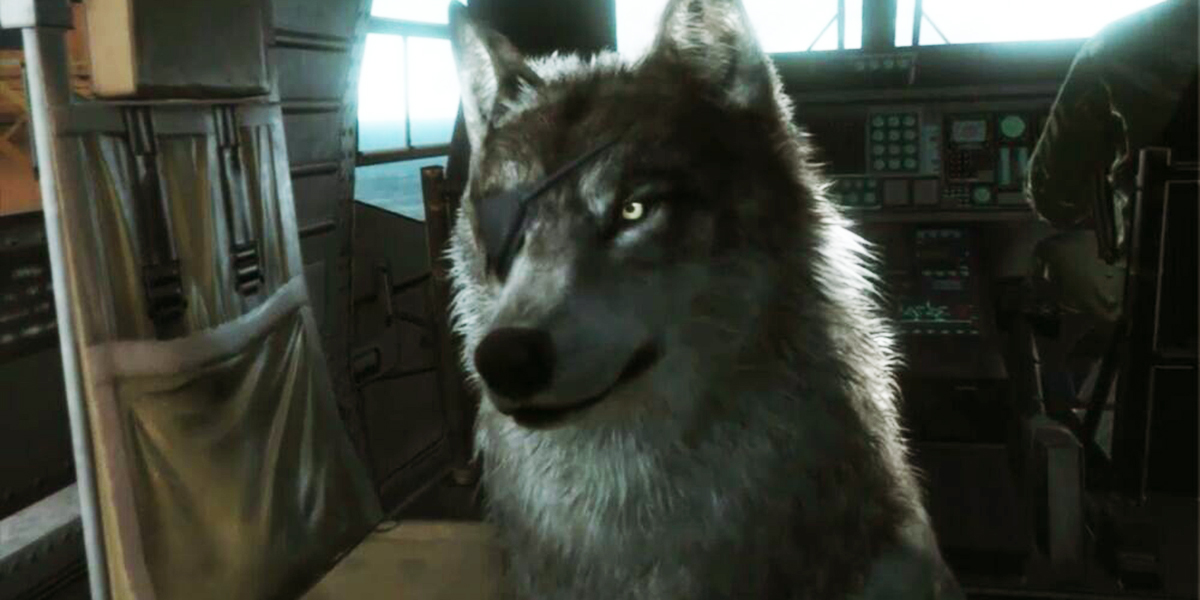 5)
Cerberus in
Hades
Who wouldn't love to get three dogs for the price of one? There are a lot of incarnations of Cerberus, guard of the Underworld, but this one is just extra special. For one, the art in Hades really makes the character stand out. With his fully red fur and fiery tongue, it's almost like Cerberus is a beastly Clifford the Big Red Dog. Also, while he takes his job seriously, he can be bribed with toys and pets, just like most good boys.
6)
Sant' Angelo di Roma in
Final Fantasy VIII
Okay, so this one is a good girl! Angelo is a classy dog with fine taste. She is an extremely stylish Australian Shepherd and loves the finer things in life, like sushi and peanut butter. This is one girl too good for dog food. Like any loyal companion, she comes in clutch during battle, and can learn new tricks from her Pet Pals magazine! Honestly, her ability cards are almost as cute as the real Angelo.
7)
Koromaru in
Persona 3
Speaking of Cerberus, doesn't that also apply for Koromaru? This is actually like getting four dogs for the price of one, because not only do you get this extremely intelligent, fluffy, white Shiba Inu, you also get his Persona! That means Koromaru comes through in a fight, and he's also acutely loyal. Also, he has his own favorite show and loves to binge watch it, just like the rest of us. #Relatable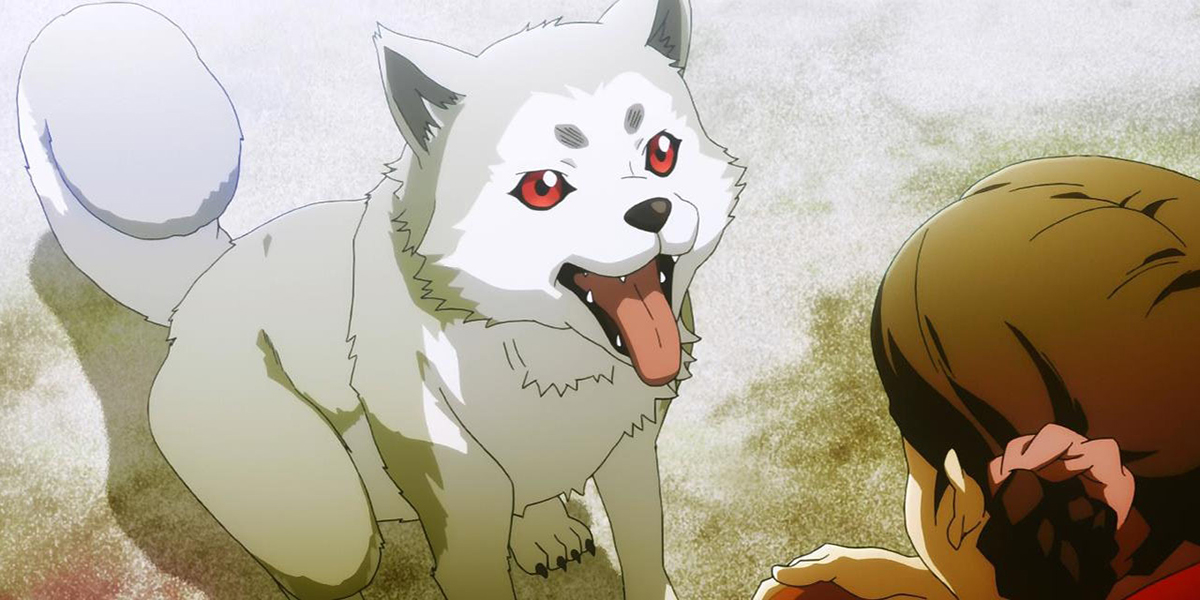 8)
Wolfie in
Until Dawn
There's something so heartwarming about the idea of handing a wild wolf a bone and winning over his heart. If you treat Wolfie with respect, he can be a great companion, leading you through the winding Blackwood Sanatorium and protecting you from monsters when you have to go toe to toe with the Wendigo. If you take care of Wolfie until dawn, the game even gives you a trophy for being man's best friend's best friend.
9)
Polterpup in
Luigi's Mansion 3
He may be a ghost, but he still counts! Okay, and technically he's not a companion character, he's a mini boss, but only because he keeps eating the things that you need. He doesn't have a malicious bone in his body! (He doesn't have any bones, actually. He's a ghost.)
10)
Meeko in
The Elder Scrolls V: Skyrim
Meeko got a lot of votes when we asked our audience who their favorite companion was. Meeko is the epitome of a rescue dog, someone you can help who will help you in return. As you grow and level up, Meeko levels up with you, assisting in fights and even giving his life to protect you. Like any real pet, watching over Meeko is a full time job, with a very heartwarming and adorable reward.
Did we miss your favorite companion? Tell us your favorite video game dogs on Twitter or Instagram. And if you'd like to see more Fallout and Elder Scrolls, make sure to check out our other crates with Loot Gaming.