To celebrate Batman Day, we are highlighting the release of our latest Batman Capsule Collection designed by our very own Steven Roman! He chats a little about what brought him to Loot Crate, his own personal Batman collection, and what it was like designing apparel for his favorite character.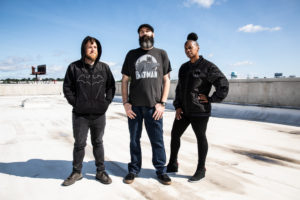 Let's start with a little background on yourself! How did you end with up here at Loot Crate?
During the pandemic as many companies in New York City were on locked down, I was looking for an opportunity that was closer to home. I was grateful  to find a position that allowed me to design licensed product, be closer to my family and help balance the responsibilities of being a father and a husband.

Are you a big Batman fan?
I am a huge Batman fan. Not only have I designed Batman products for most of my career, I also do a Batman Podcast with my best friends.  The Batforce Radio Podcast is the biggest recognized community on social media with over 154k followers on Instagram. When I'm not designing, I get the opportunity to interview my favorite DC Artists and Writers.

What are some of your favorite versions of Batman? Comic runs, movies, etc?
Adam West was my first Batman as Batman '66 was highly syndicated on tv when I was a child. However, that all changed in 1989 when I was introduced to Michael Keaton's Batman who was a darker  more vengeful version of Batman. I began collecting comics at the age of 9 and Norm Breyfogle was the artist that I grew up recognizing the most in Batman comic books. In my later years I have grown to idolize Frank Miller's "Dark Knight Returns"  because of his ability to create his own universe, changing the face of cinema and continuing to inspire comic books and our culture today.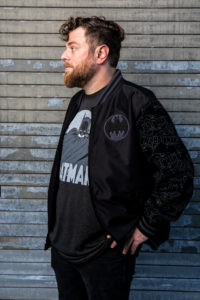 What excited you most about working on this collection?
As as fan and a designer I am really excited to make a collection that makes a bold statement and celebrates everyone's fandom for Batman.Really keeping in mind what fans expect and want. Outside of creating artwork, I am always thinking about what materials will help elevate the story telling of the Batman mythos and what would people be excited to wear.
What were your inspirations behind the artwork? What was the design process like?
Creating a collection for Batman Day opened up so many avenues and ideas of how to celebrate the storytelling of the Dark Knight. I instantly wanted to include an iconic pure feeling for Batman. The bronze age of Batman gave birth to many artists the likes of Neal Adams and hold strong lineage and are recognizable to so many fans. My biggest challenge was how can we put a twist on the artwork that we love and know so well.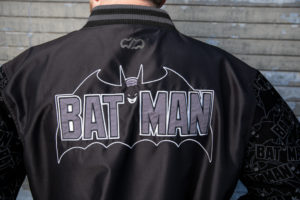 What would you say makes the collection stand out? Why would Looters want to rock it?
The idea of the Batman Capsule Collection was to create a limited edition collection that you can only get through Loot crate. Our collection includes a Heritage Bomber Jacket, a Premium Retro T-Shirt and a built up Tech Hoodie. (All can be purchased together or separately.) What makes the collection stand out are the curated materials and high attention to detail utilizing high end fabrics in our collection. Being a fan myself I wanted to give fans the best  product and a way to celebrate Batman like I do 365 days a year!
How will you be celebrating Batman Day?
I will be watching Batman 89 and visiting  a few of my local comic shops! I think I'll be posting some of our collection on social media and see what people think of our Collection as well!
To check out more of Steve's work head to his Instagram page or his podcast.