For our first Halloween Movie Marquee, we talked about our favorite Tim Burton movies. This week, we're taking it in a different direction. For some people, binge watching a television show is a lot more appealing than a movie marathon. Shows are broken down into episodes, which means there's built in stopping points along the way…even if you still end up binging the whole season in one sitting, like I usually end up doing.
If Netflix horror shows are more up your alley, we've got just the thing! Here are five of our favorite bone-chilling stories, all currently available on Netflix!
Slasher (4 Seasons)
Slasher is an anthology series, not unlike American Horror Story. Each season is a self-contained plot, linked to the rest of the show by a similar theme and a handful of familiar cast members. I always love anthologies because if one storyline doesn't really click with you, there's no harm moving onto the next season to see if something else will work better. It's like four small shows instead of one big one!
The first season of Slasher really hooked me, and I absolutely devoured the episodes. It's subtitled "The Executioner" and follows newlywed couple Dylan and Sarah Bennett (Brandon Jay MacLaren and Katie McGrath). They move into Sarah's childhood home, where her parents were murdered the same night she was born—delivered by her parents' murderer. The Executioner was then arrested, holding baby Sarah in his arms. Talk about some inherited family trauma.
After the couple moves in, a series of copycat murders crops up around the town. This new Executioner murders people for their crimes, targeting one person for each one of the seven deadly sins. Sarah has to work with the original Executioner to understand the deaths that keep happening around her.
This show is great for people looking for a murder mystery with compelling characters. The cast is full of talented, recognizable actors, and the story has tons of twists and turns to keep you guessing. All the while, it still pays homage to all the best slasher tropes. 
The first three seasons of Slasher are available for streaming on Netflix. Season 4 is available on Shudder.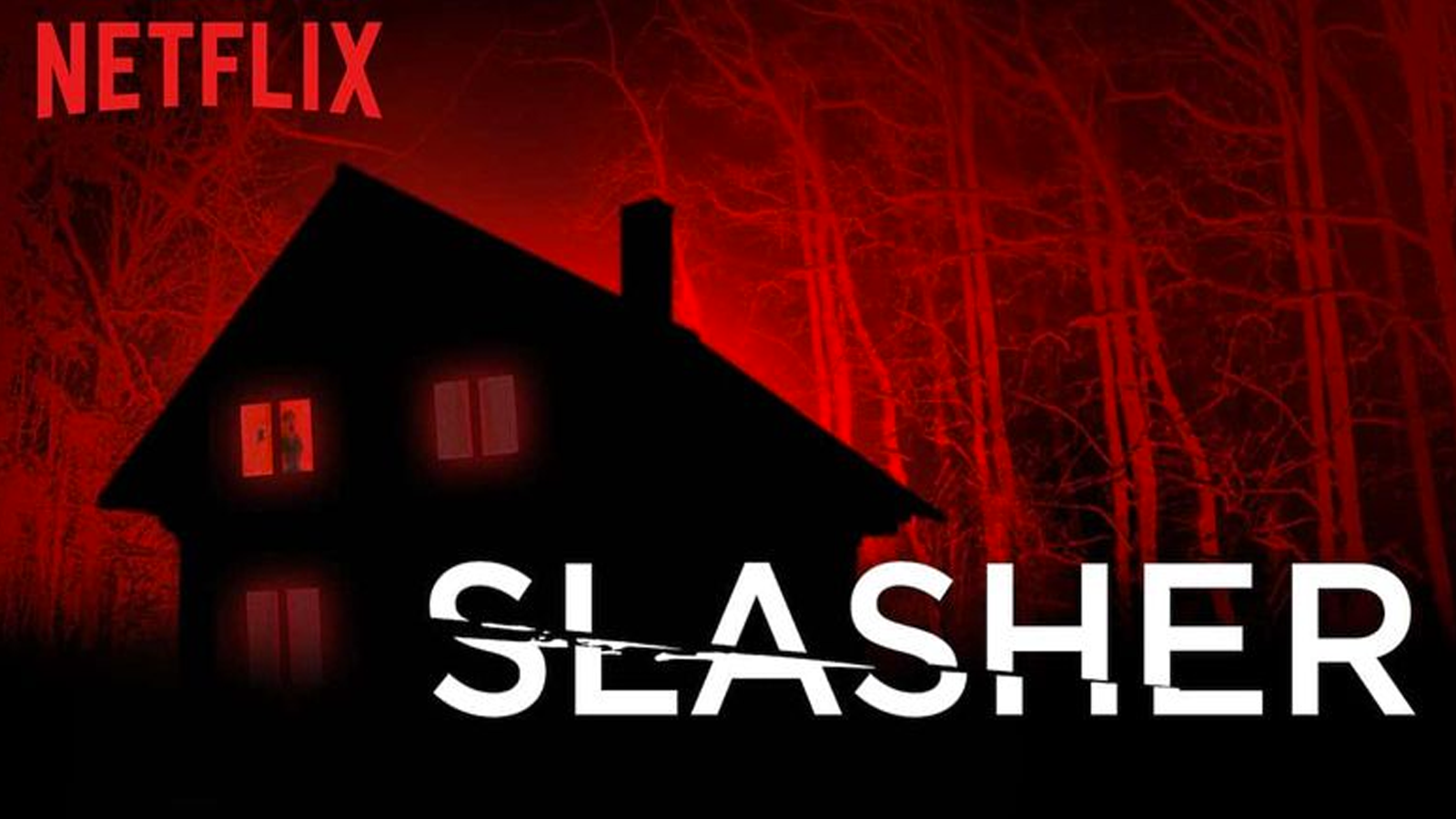 The Haunting Series (2 Seasons)
There is a reason that The Haunting of Hill House took the world by storm when it came out in 2018. It takes inspiration from the Shirley Jackson novel and turns it into a carefully crafted, highly unique television experience. Its success led to the second entry in the anthology series, The Haunting of Bly Manor, and a third entry is coming later this month.
The first series is split between the past and the present, unfolding the story of the Crain family. In the past, we see the Crains move into Hill House with the intent to remodel the home and sell it, making enough money to build "their forever home." Unfortunately, a long and strange series of events leads to the death of the mother, Olivia Crain, and her husband is accused of her murder. 
In the present, we see the five Crain children all grown up, dealing with the trauma of growing up in a "haunted house" and living through the public scandal that followed. While they've all sworn to distance themselves from Hill House forever, the death of a family member pulls them all spiraling back in. They might be adults, but the spirits of the house still have a hold on them, wherever they go.
The Haunting of Hill House is one of those shows that I watched in one sitting. It was confusing and baffling at times, but in a way that made me desperate for more. The time jumps keep you on your toes, and makes it the kind of show that you may end up watching more than once. On my second watch-through, I was amazed at the amount of secrets, references, and clues I'd missed the first time. When I say that everything in this show means something, I mean it. The costumes, the set design, the extras in the background; everything is pointing toward the truth.
But the show definitely isn't for everyone. I've found there's two main opposing arguments. Some people find it to be awkward and slow, not enough like the horror movies they're used to watching, and that's a fair critique. The Haunting of Hill House is heavily influenced by gothic romantic elements, and at times, it feels more like watching a play than a television show. Some characters have monologues that sound nothing like natural dialogue. It's all part of the same unsettling feeling the show is aiming for, and was something I personally adapted to pretty quickly.
On the other hand, I also know people who are absolutely terrified of the show. I know more than one person who could not finish because they were having nightmares. So! It all depends on you, your taste, and how fast you can watch the show. My motto is: if you don't sleep between episodes, there's no time to chicken out!
The Haunting of Hill House and The Haunting of Bly Manor are both available for streaming on Netflix. The third installment, Midnight Mass, premieres next week, Friday, September 24th.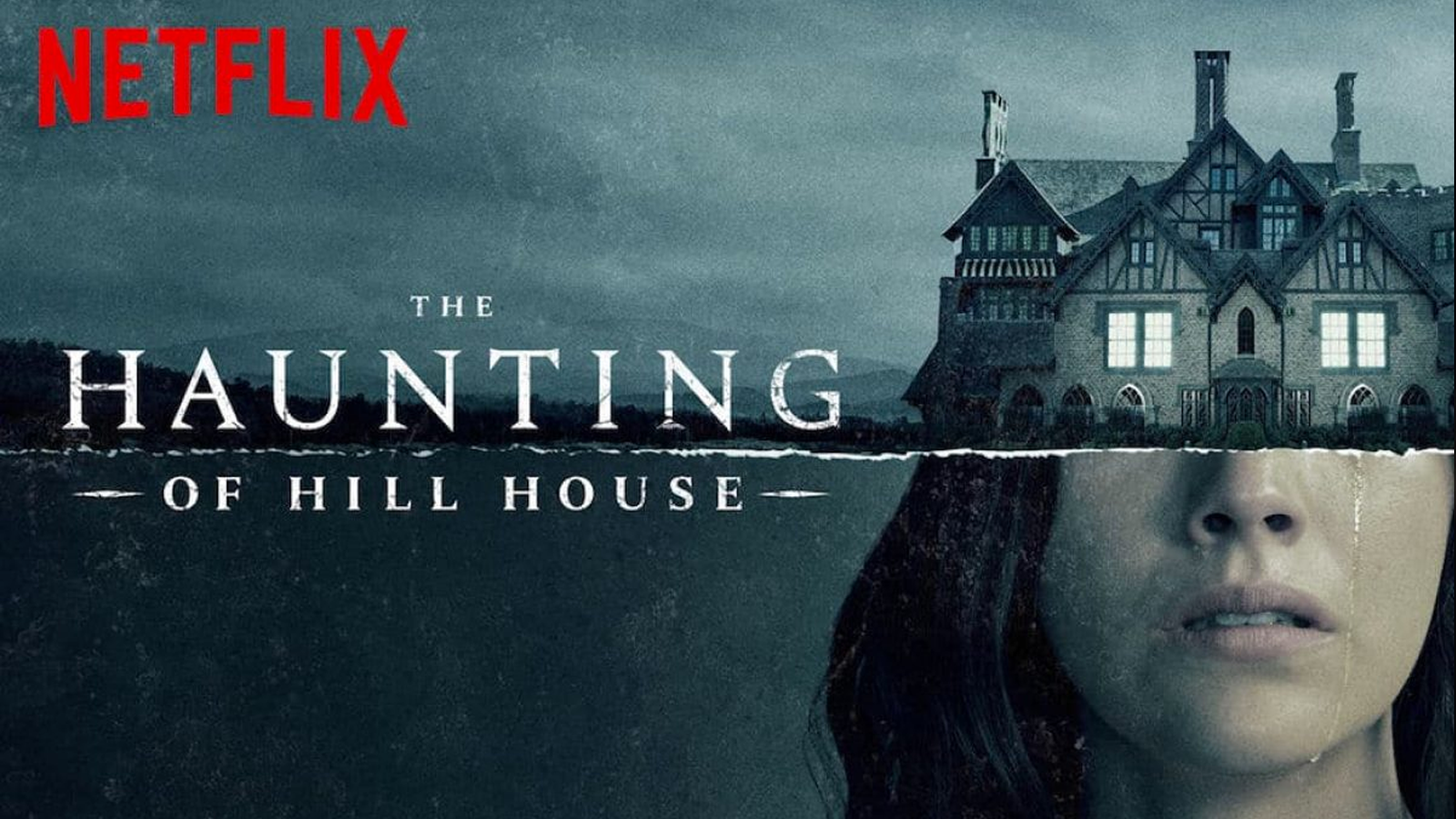 Two Sentence Horror Stories (2 Seasons)
This show is a combo breaker because, strictly speaking, it's not a fictional drama. Each episode tells a completely different story based on a two sentence story prompt. Some of these prompts are really well known, and I'd heard a couple of them before I started the show. For example, "I hear my mom yell at me to come for dinner. As I head out my door, she grabs my arm, saying, 'Don't go in the kitchen, baby, that's not me." (Strictly speaking, this is a grammatical stretch, but we'll let it slide.)
The reason that this prompt works so well is because at the start of the episode, you only get the first sentence. This allows the story to unfold just like anything else, but allows the viewer to hypothesize the ending as they watch. Sometimes, what our imaginations conjure up can be a lot scarier than what we see…
That being said, many episodes of Two Sentence Horror Stories are absolutely chilling, like "Squirm" in season one. A personal favorite of mine is "Tutorial," where a beauty vlogger has someone break into her home mid-video. Each episode is only 20 minutes long, which makes for a quick watch. If you only have time for one during a lunch break, or if you binge the whole thing at once, there's a plethora of scares waiting for you.
This is yet another thing that makes Two Sentence Horror Stories a fun watch. Because each episode is different, they're able to explore so many different kinds of mythology and different aspects of horror. Some of the stories play out like slashers. Some have ghosts. Some have shapeshifting creatures or parasites or demons. The variety keeps episodes fresh and allows them to cater to nearly everyone.
Both seasons of Two Sentence Horror Stories are available for streaming on Netflix, and the show is renewed for season 3.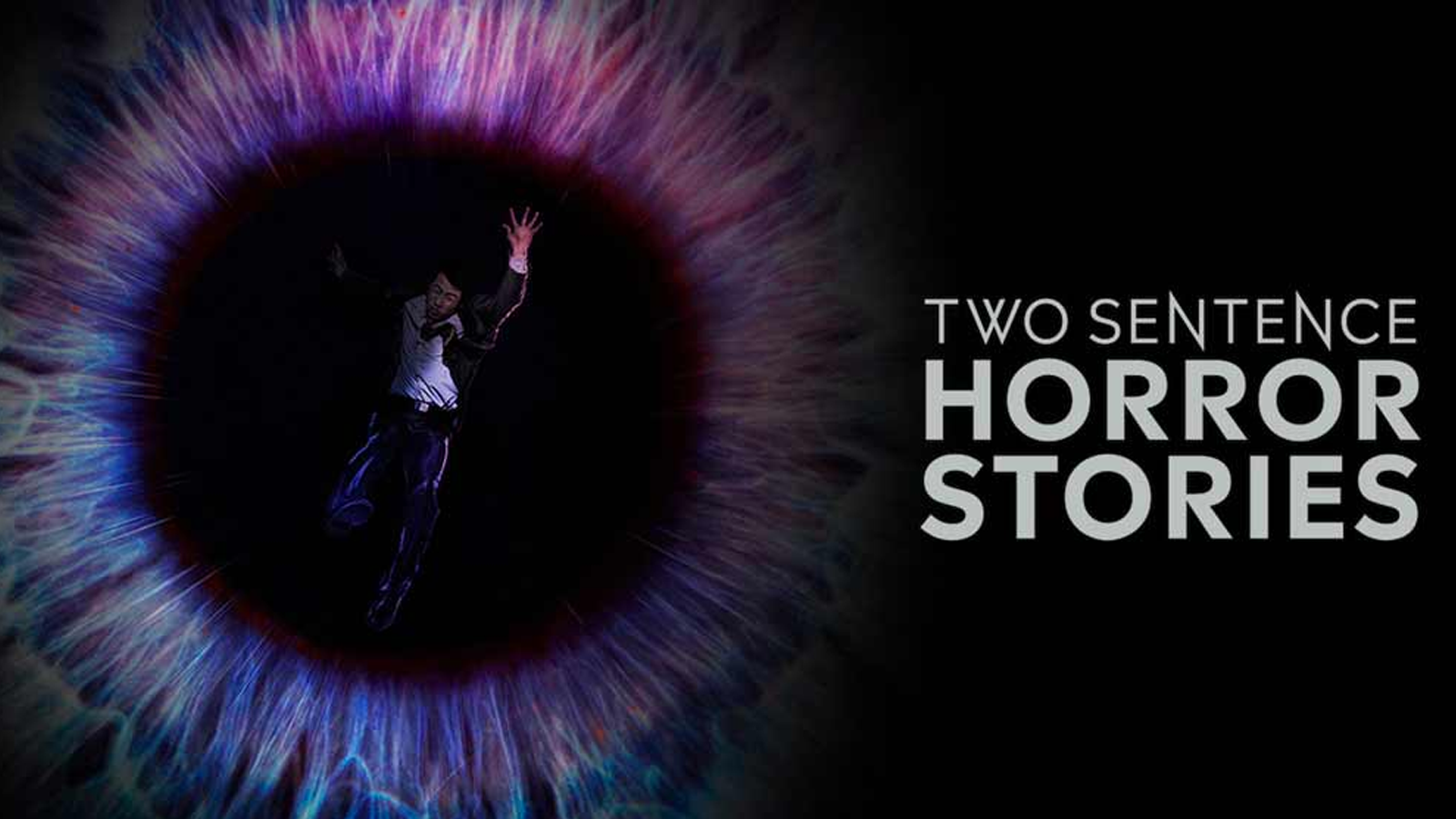 Marianne (1 Season)
By my personal barometer, Marianne might be the scariest show on this list. One of the reasons is that it's a French horror series, so it's a completely different set of tropes and expectations. French cinema is generally a lot more shocking and vivid. If you're used to the general feel of American blockbusters, this series makes for a really interesting shock to your system.
Marianne is about a wildly successful author, Emma Larsimon, who has made her living off a series of horror novels based on her own nightmares. Once she announces to her fans that she's done writing horror for good, her past pulls her right back in by dragging her back to her hometown. (Okay, so that one's a universal horror trope.) Once she's there, she has to face the forces that inspired her fears in the first place, and wrestle with the reality that no matter what kind of creatures they may be, she owes her life and success to them. 
This show is another to keep you on your toes by jumping around in time, utilizing dream sequences, and showing alternate versions of reality. There are some seems that stick out and seem odd and artistic in the moment, and aren't given context until far later. The scare factor of the show relies only partially on the usual jump-scare terror tactic. A lot more of the horror is derived from long, extended shots and the bone-chilling realization that comes with finally understanding a plot twist. In a story with demons, witches, and possession, that reality can be warped repeatedly in a way that constantly leaves you guessing what is real and what is a dream.
Marianne is available for streaming on Netflix with audio options for both subtitles or English dubbing.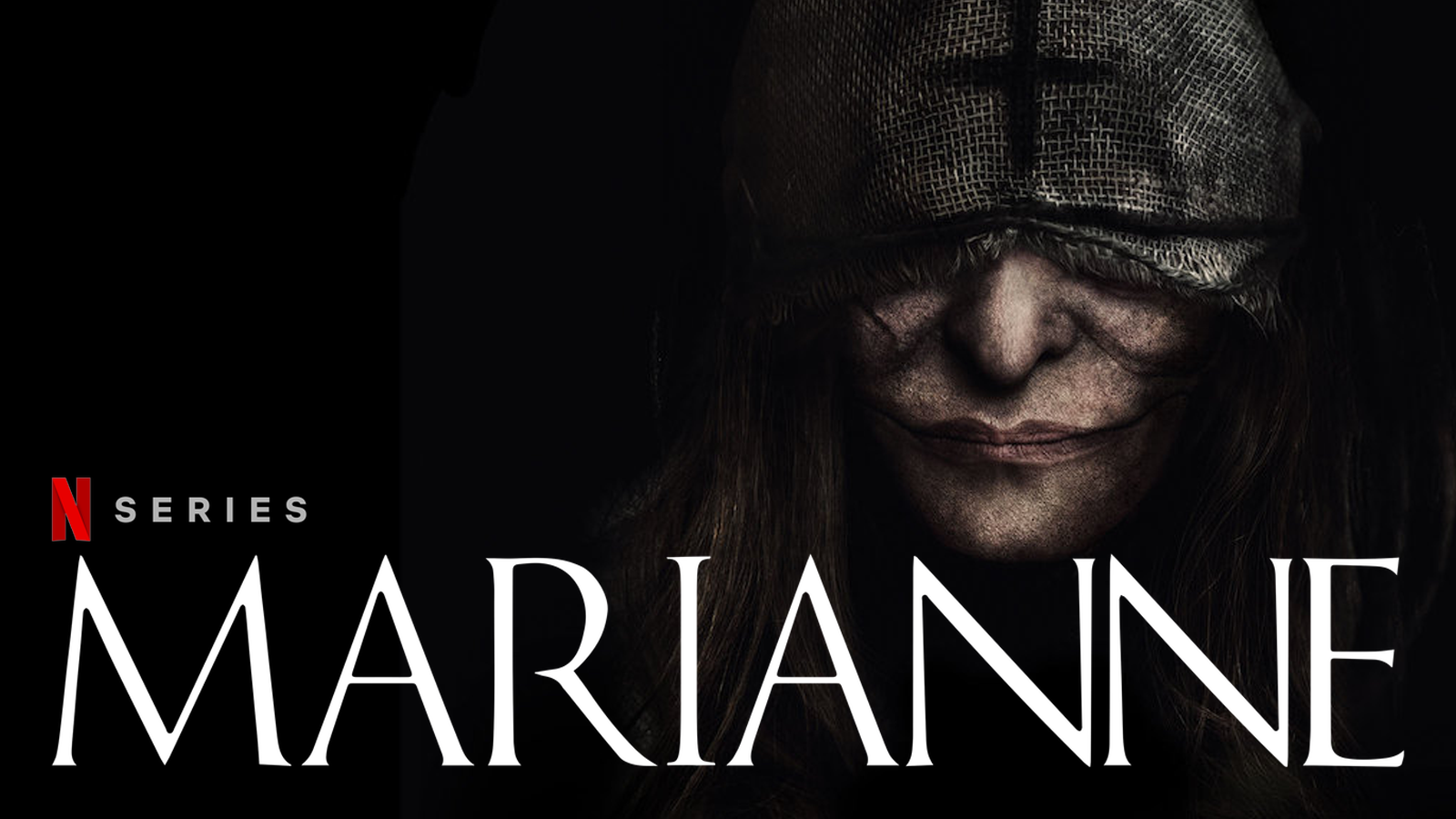 Evil (2 Seasons)
I've saved my personal favorite for last. Evil is a bizarre show that I have trouble explaining to people at times. It is a procedural cop show, a drama, and a comedy all wrapped up into one series. And just like The Haunting of Hill House, it's a show that pays attention to every beat of the show. 
The premise of Evil is that a criminal psychologist, Dr. Kristen Bouchard, is employed by the Catholic church to give her professional opinion on supernatural phenomena. She works with priest-in-training, David Acosta—played by the always incredible Mike Colter—and technical contractractor, Ben Shakir—played by the always hilarious Aasif Mandvi. Over the course of the season, they assess demonic possessions, hauntings, prophecies, and miracles, deciding whether or not they require more attention from the church.
In functionality, the show works a lot like The X-Files. David acts as the steadfast believer, even though he has his own personal demons to assess. Ben and Kristen act as the skeptics, left to puzzle through experiences that they can't explain or understand. Just like in The X-Files, I went into the series expecting the main question to be: does the supernatural exist? Instead, the show explicitly says: demons are real, so what is their plan and how do we stop them? I always find that question a lot more engaging than the previous one, which isn't really sustainable for a long-running show.
If you need another reason to watch, the main antagonist of the show is Leeland Townsend—an opposing criminal psychologist who is actually a demon in disguise. He's played by none other than Michael Emerson, of Lost fame. He is so incredibly talented at playing a villain and walking the line between a truly despicable person and a hilarious character who you love to hate. He is so charismatic, and makes the perfect opposition to the complex trio. 
Evil takes mythology in a very different direction from other popular shows like Supernatural and American Horror Story. It's grounded very much in reality, equating demons with bad people "who encourage others to do bad things for the sheer pleasure of it." The show takes on corruption in the Church, flaws in the justice system, incel violence, and a wealth of other social topics. That kind of mentality runs the risk of coming off cheap, like a one-off episode of Glee, but Evil deals with every situation with genuine and thorough gravity. 
On top of that, the show is chock full of puzzles, patterns, and subliminal messages for the attentive viewer. Between seasons one and two, the showrunners took to Twitter to encourage people to take a closer look at the show to decode their clues for hints about season 2. Now, the internet is alive with conspiracies and theories about the Apocalypse. It is so, so incredibly well done.
Season 1 of Evil is available on Netflix, and season 2 is currently airing Sundays on Paramount+.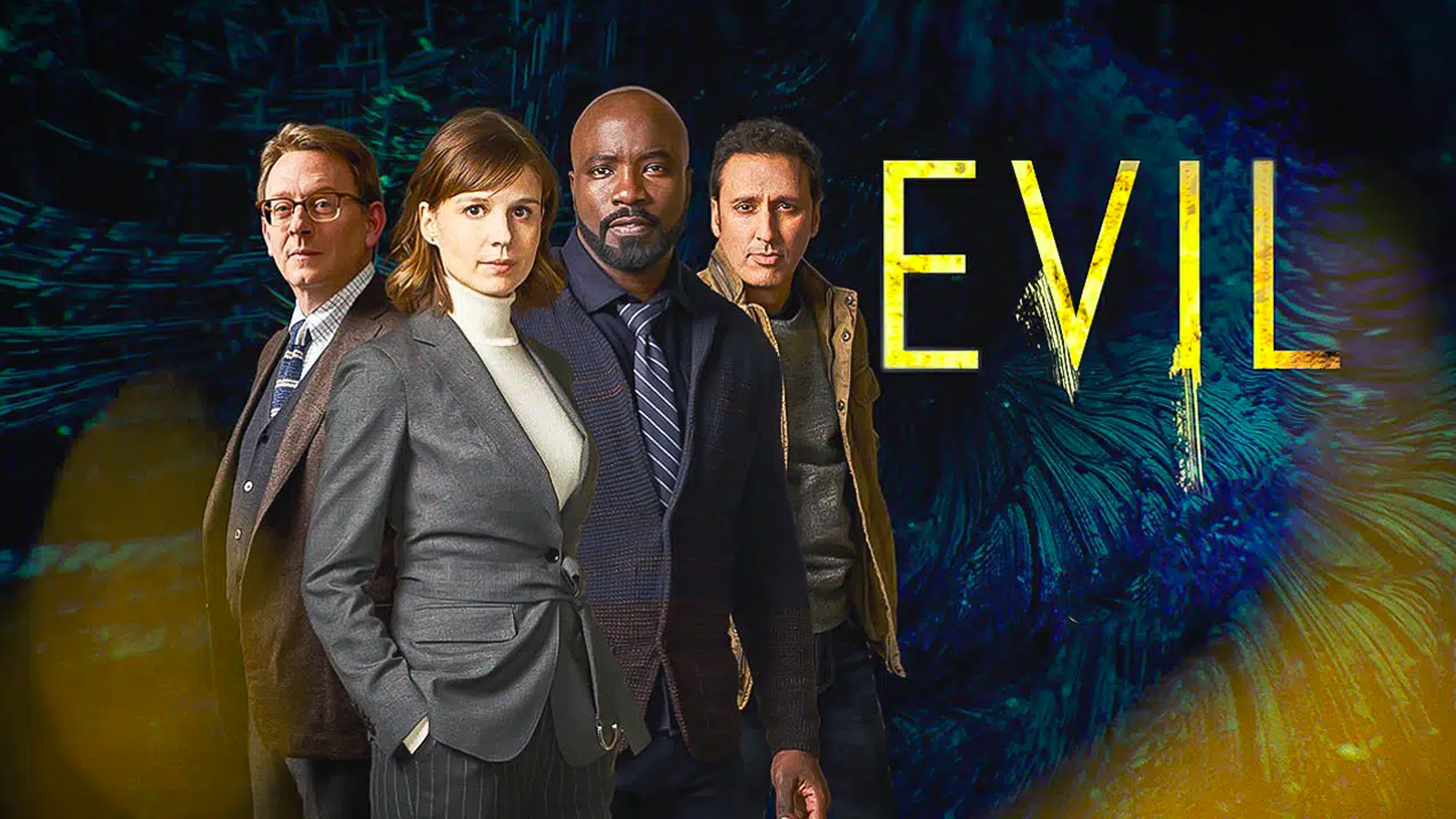 If you take a look at any of these shows, be sure to report back and tell us what you think! There's plenty more recommendations to come, so keep a look out next week for our next post in the series. And for exclusive horror merchandise, subscribe to our Loot Fright crate, currently hosting our Blumhouse takeover!