Alright, I'm just going to say it– Among Us is *okay.* I mean, I love a good multiplayer game of hidden roles, bluffing, and deduction. On surface value, I think Among Us has the key components for success. BUT I think it lacks a meaningful discussion period, aka the most important element that makes most other bluffing games so good. 
Part of this lackluster experience is also due to the game being online and we can't look a person in the eye when they're lying to us. If you're looking for a really good bluffing game to play with your family and friends, consider these board games instead.
The Resistance
(5-10 Players)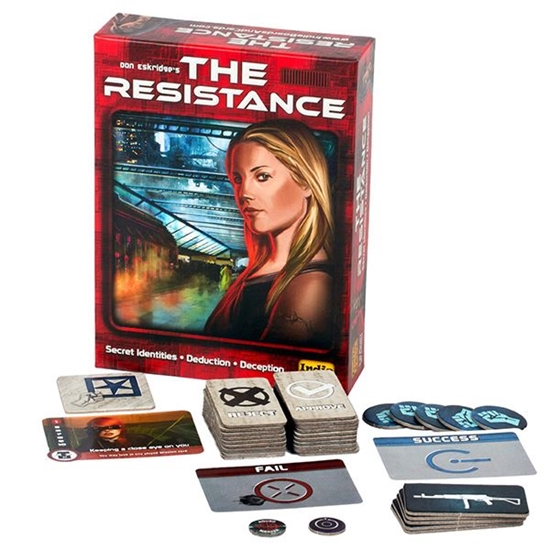 The Resistance is a game of social deduction. Everybody is assigned a hidden role– either Resistance Operative or Imperial Spy. Operatives are good guys who want the missions to pass and spies are bad guys who want the missions to fail. 
As the game progresses, it becomes a game of trust and alliances for the operatives and strategy and deception for the spies. You'll be surprised how easily people trust one another and turn their backs on you. I highly recommend this game for anyone with a large group of friends. You will not be disappointed with the outcome.
One Night Ultimate Werewolf
(3-10 Players)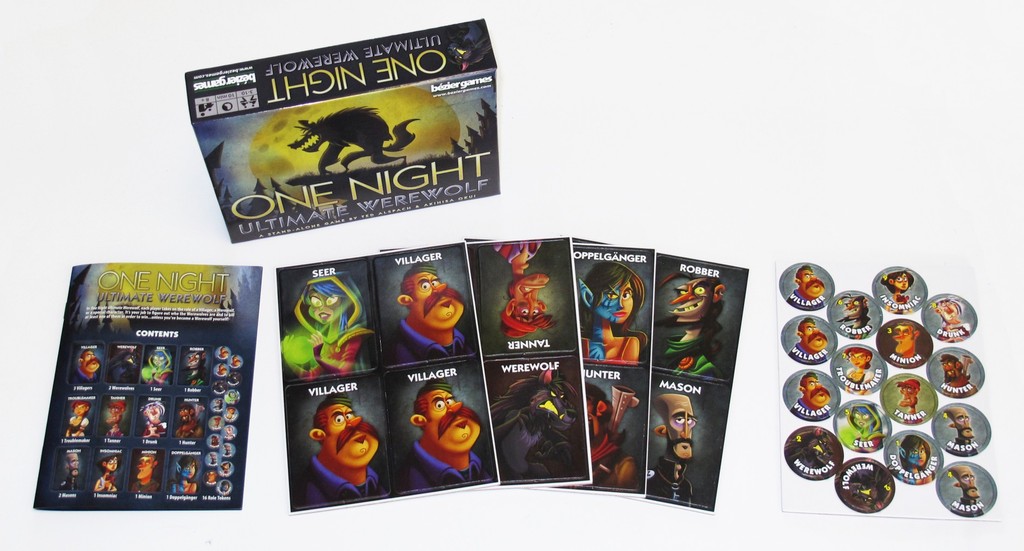 Ultimate Werewolf is a role playing and bluffing game. Everyone gets a hidden role with a unique ability. Among the group, there will be at least one werewolf. The rules are pretty simple… discuss with the group and decide who the werewolf is. If you kill the werewolf, you win! Unless you are the werewolf, that is.
This is a much more fast paced and discussion heavy game. I recommend it for groups who love bickering and messing around. I do not recommend it for people who are bad at lying. 
There are also various online versions of this game.
Codenames
(4-8 Players)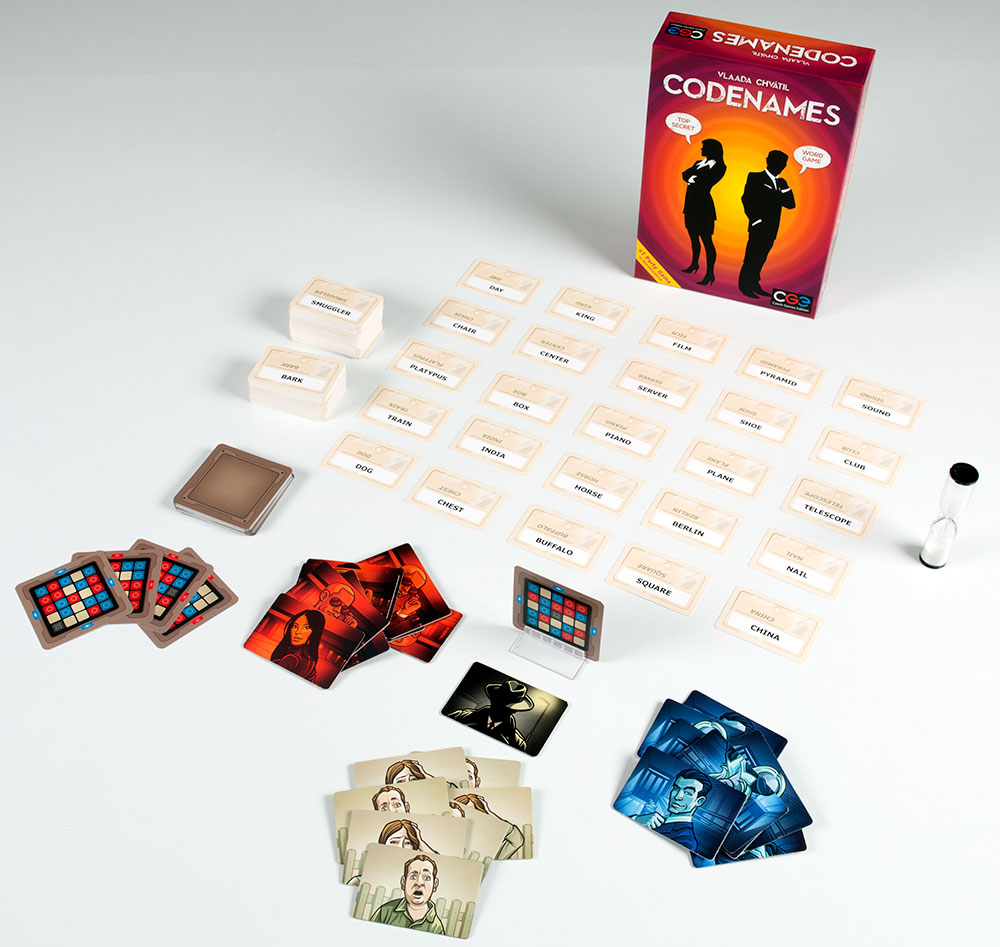 Codenames is a game that involves language and concept identification. It's a little bit like charades. One person has to use verbal cues to guide their team to victory. 
The game consists of a grid of arbitrary words that are visible to everyone. The spymaster has a secret card that contains their team's pattern to victory. All they have to do is use words to describe words, and hope that their team understands those words and chooses the right words. Make sense?
This is a fun game to play with your friends without getting super intense into bluffing and deception. I know it's not exactly like Among Us, but it definitely gets you cooperating and talking amongst you and your friends. There is also a competitive edge and trust element that plays into it. For enthusiasts, there are also themed versions of the game you can play, like Harry Potter, Marvel, or the Simpsons!
Fibbage
(2-8 Players)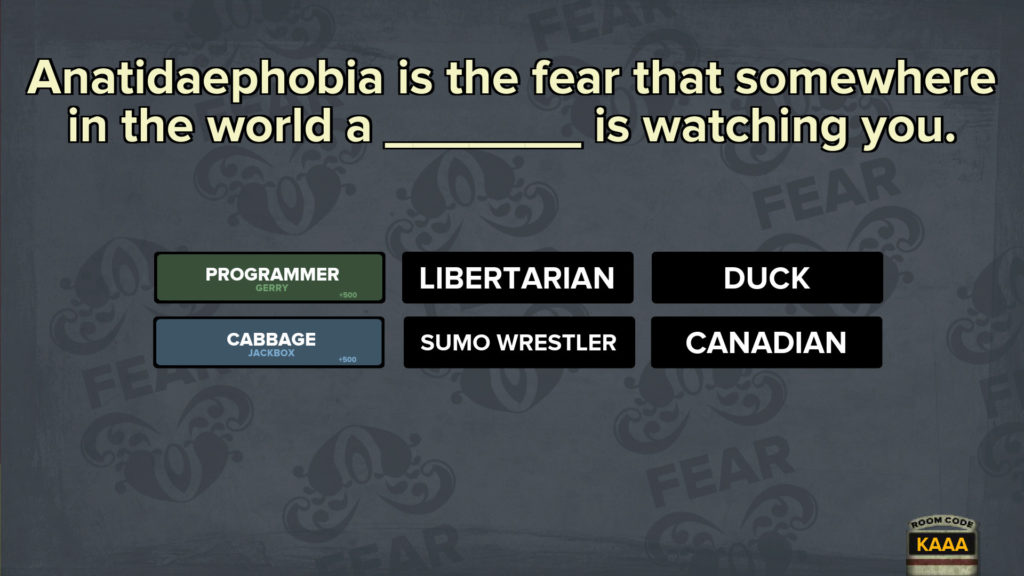 TL;DR, this is a trivia game where you contribute wrong answers and try to trick your friends into choosing your fake answers. This game is really good for people who are witty and creative. Fibbage will generate trivia questions with some pre-populated answers, but you will be required to contribute 1 fake answer each round. At the end of the round, everyone will have to choose the answer that they think is the correct answer. The goal is to make your fake answer sound believable enough to be voted for… or, you can make your answer sound so stupid that other people will vote for it just for fun. 
This game is available on Nintendo Switch and Steam. I highly recommend it for family parties. Just make sure you turn on the family-friendly filter if there are children and/or parents around. If you like this game, pick up Quiplash (also available through Jackbox).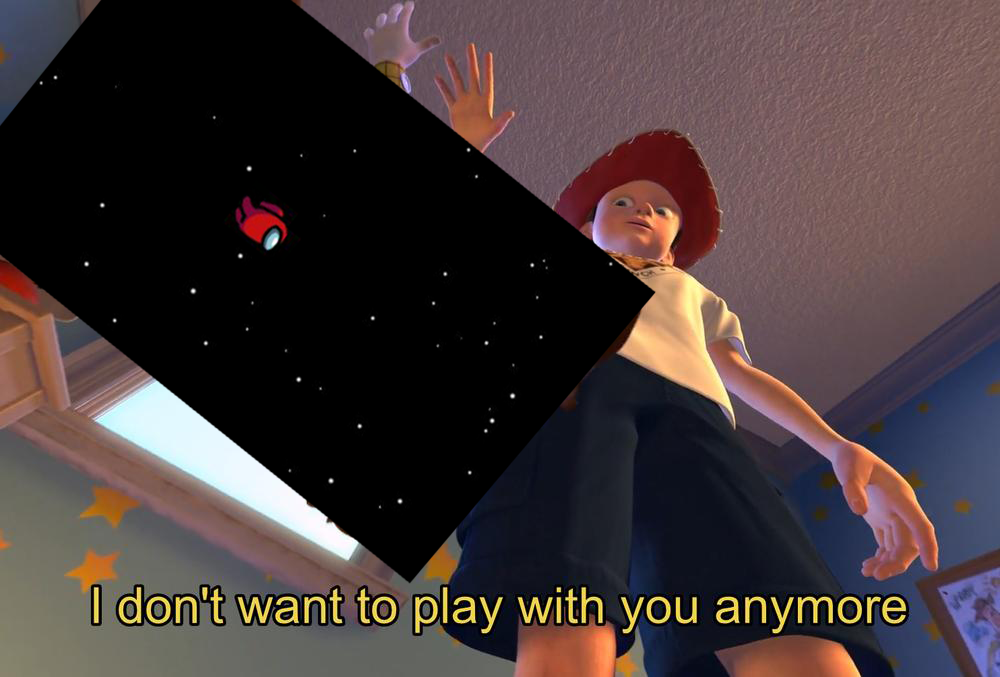 One of the things I love about bluffing & deception board games is observing how my friends physically react to accusations. I love the back and forth between my friends when we try to present evidence, a timeline, and reasons why a person is or isn't the traitor. I've put actual friendships on the line during a bluffing period. I've been kicked out of boba shops, Panera Bread, Starbucks, etc. for being way too loud with my friends during a bluffing period. But it's all in good fun. 
You just don't really get that experience in Among Us, since you're looking at a bunch of colorful blobs with silly hats speaking to each other. One day, when this pandemic is all over and we're able to hang out with our friends in large groups again, you should definitely give these games a try.