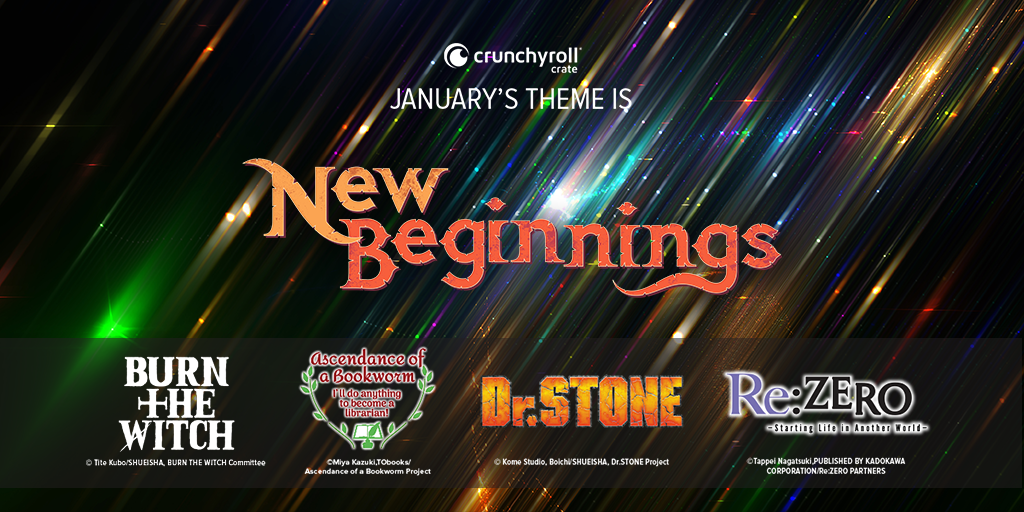 When one chapter closes, another begins. This month, we're celebrating NEW BEGINNINGS with cool Crunchyroll collectibles and gear from Dr. STONE, Re:ZERO -Starting Life in Another World-, BURN THE WITCH, and Ascendance of a Bookworm!
NEW BEGINNINGS ENDS ON 1/15 AT 9PM PT. 
---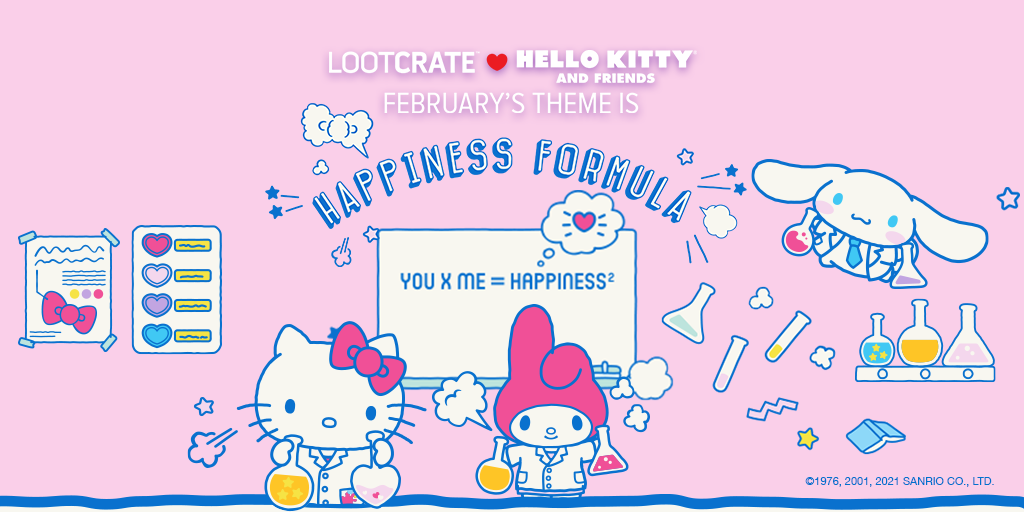 Step inside the laboratory and discover the secret to the HAPPINESS FORMULA! Create a kawaii chemical reaction with collectibles and exclusive items in the next Hello Kitty® and Friends crate!
Order by 2/15 at 9pm PT
---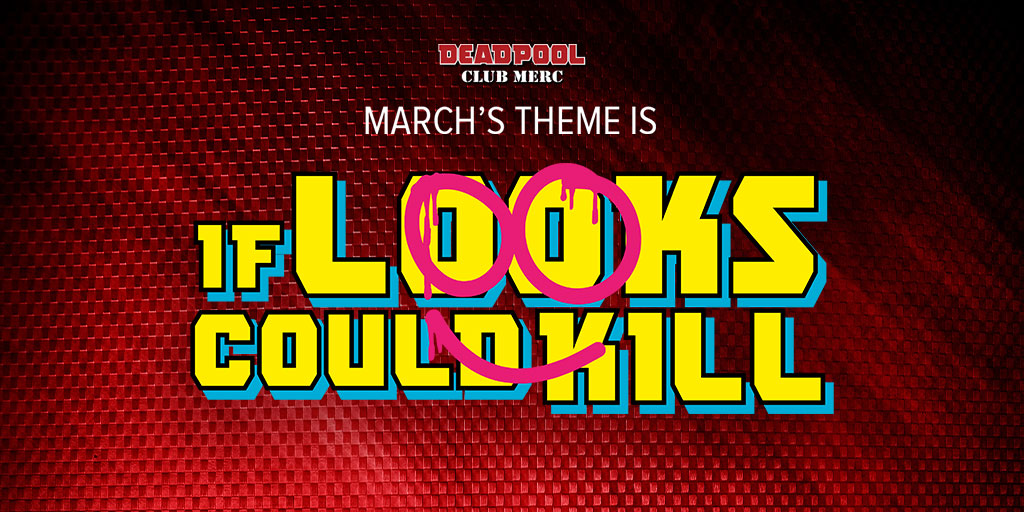 Celebrate Deadpool's 30th anniversary with original apparel and gear inside the next Deadpool Club Merc crate: IF LOOKS COULD KILL!
Order by 3/15 at 9pm PT. Supplies are limited.