Hello my lovely anime fans and welcome back to yet another one of my awesome blogs! Today I have the grand honor of introducing you to our newest crate to date: Loot Anime Fury! I know you have a lot of questions and we have heard them all. Hopefully this blog will help shine some light on any questions or concerns you may have! Let's get to it!
What is Loot Anime Fury?
Are you ready to witness action anime crate greatness in its ultimate form? Enter: Loot Anime Fury! Get officially licensed items from the best action-packed anime series delivered to your door every 3 months! Go into overdrive with the ultimate crate takeovers by the most legendary anime action series. Get in gear with premium quality item curation in this supreme, deluxe mega mix! This crate is 100% one IP only! "What do you mean by that, Jessika?" I mean that every single item in this crate will have to do with a single anime. For example, our first crate takeover for this new crate line is… BLACK CLOVER! So every item in crate number one will be Black Clover focused! Don't like Black Clover? No worries! This is a 4-crate series meaning there will be future takeovers. But as for what anime they are… well that's top secret!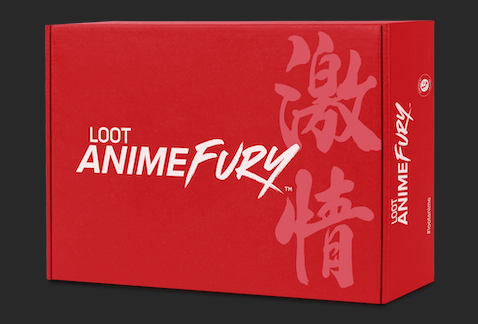 What kind of items will be in the crate?
Well to be blunt about it. THE COOLEST ITEMS EVERRRRR! Really, we are not playing around with these. These crates are specialty crates, limited edition and all the items will be one of a kind. We have worked really hard on creating the best products that we think the ultimate fans would be proud of and guess what? They're officially licensed and exclusive so you can only get them here! As far as the product types exactly, I can't be giving too much away but be sure to keep an eye out for future product reveals on our social channels! @Lootanime
Why Black Clover?
Simply, WHY NOT? Are you kidding me? What kind of question is that? Black Clover is freaking awesome. Between the fight scenes, world-building, pacing and animation this is easily one of the best shounen anime out there! (don't come for me) Not to mention what a great time it is for everything Black Clover! With the series finale coming up (sob) and the announcement of an all new movie, fans are jumping for joy! Why not celebrate that with an amazing crate full of exclusive and licensed Black Clover merch to show your undying love for the title?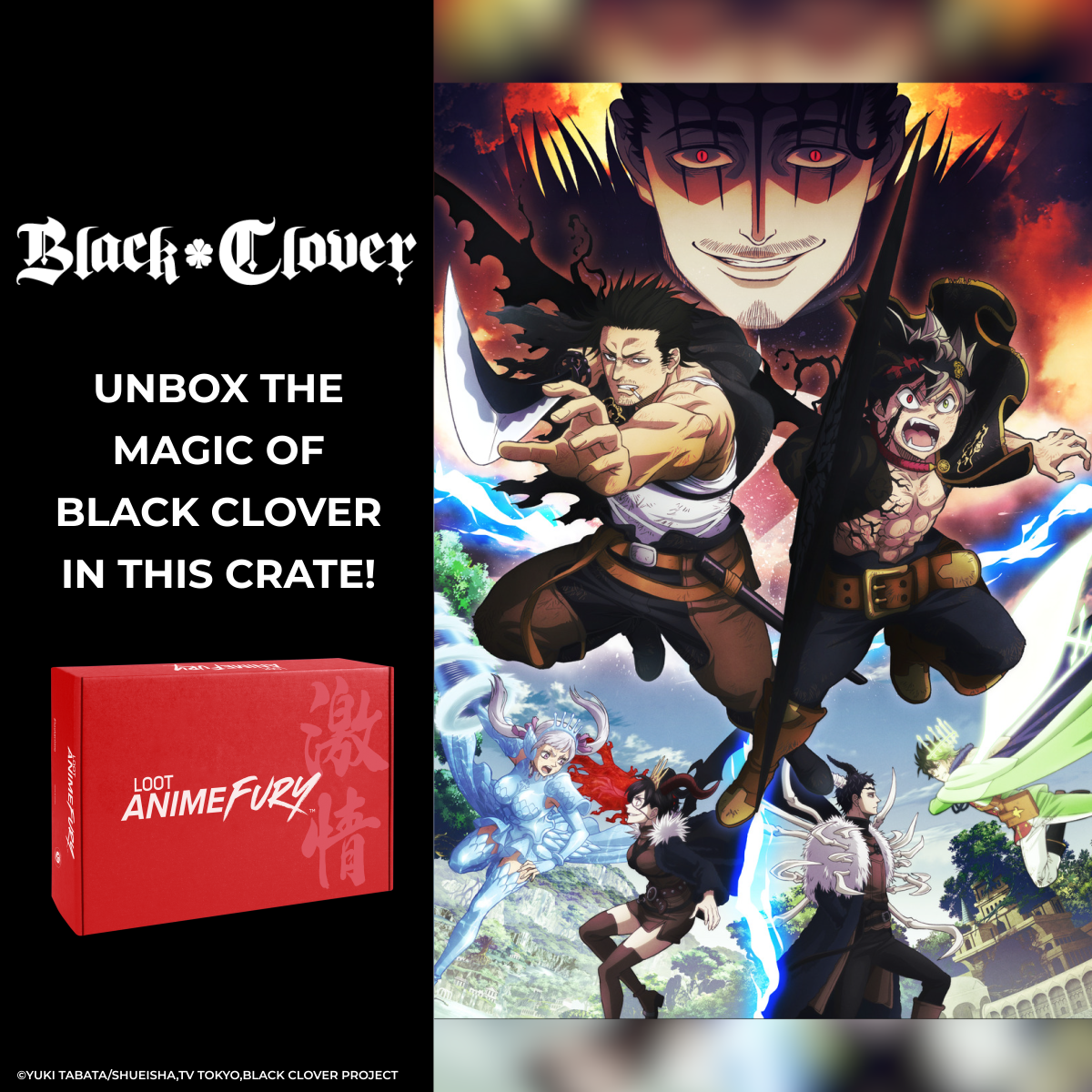 How long will this crate be available for purchase?
Great question! The crate is available for purchase right now on the Loot Crate website! Check it out here > CLICK HERE FOR GREATNESS The first crate in the series "Black Clover" will be available now until June 27, 2021 9PM PST.
How much does it cost?
One crate costs $49.99 + shipping but buying all four at once will save you 10% making it $179.96!
When will this crate ship?
The first crate in this 4 crate series will start shipping almost immediately after the theme ends on June 27, 2021. You can expect your crate in the following weeks depending on how close or far you live away from our warehouse but we determine most people will receive their crates between the 20-25th of the following month!
What if I need help/support?
You are in luck! Our friendly support team is available 24/7 to answer any more in-depth questions I may not have answered on this FAQ. You can contact them here > CLICK HERE
Why a new crate line?
After much consideration and pressure from you guys we decided that you were right and there needed to be a crate line where you, as the fan, can get a single anime title crate. We also know a lot of you love our mixed surprise crates every month so we decided to give you a little of both worlds. Giving you a takeover crate but not revealing the items so it still remains a surprise when you get it! Also, a-lot of anime fans are obsessed with the shounen genre. That is where we came up with the name "Loot Anime Fury." This crate line means alot to us and we hope you love it just as much as we do! This is going to be freaking awesome.