Good day everyone and welcome to a continuation of our "BEHIND THE CRATE" series where we show you (our super amazing looters) what it's like behind the scenes here at Loot Crate. As promised, I am creating a new series of blogs where you get to know our team a little better. So today, we will be meeting our Senior Creative Director, Tom Kurzanski! (cue the applause) Tom is the Senior Creative Director over all of our verticals here at Loot Crate and a major player in the company! Let's get to know him a little better!
J: Jessika (me)
T: Tom 
J: So tell me your name and title here at Loot Crate.
T: Hello! I'm Tom Kurzanski, Senior Creative Director at Loot Crate. I oversee our apparel, soft lines and other miscellaneous product, working with our team to art direct, design and develop compelling product assortments that align with each crate, thematically and seasonally. (he's really good at it btw)
J: How long have you been with Loot Crate?
T: I've been with LC for four and a half years.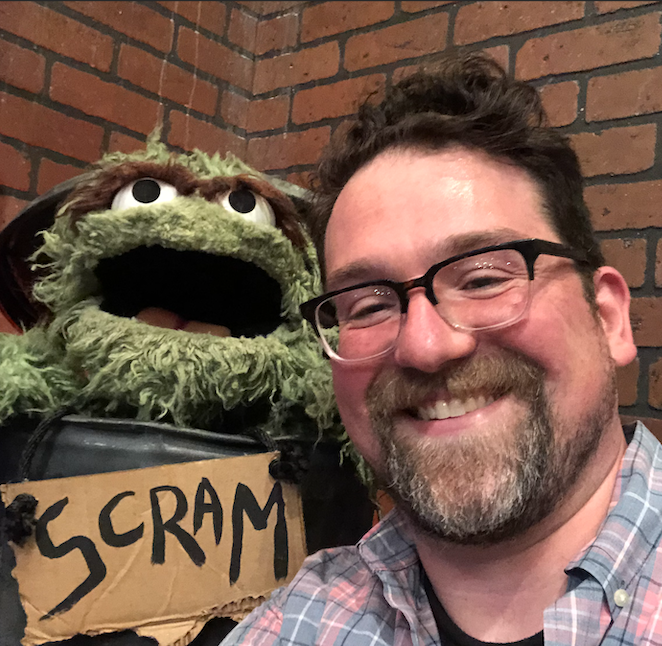 J: Where did you first discover Anime?
T: I think Akira was my true first introduction; in college, I was filming a documentary project about comics and ended up diving into several anime after the main subject in the film recommended them (Vampire Hunter D, Eat-Man, Trigun, Lupin, Death Note). These days I gotten into One Punch Man, MHA, Demon Slayer, Promised Neverland and some anime-adjacent titles.
J: Which verticals in Loot Crate do you work on?
T: As the Senior Creative Director, I touch every crate we work on from pop culture and comics to horror, sci-fi, anime and gaming.
J: What do you love about Loot Crate?
T: I love getting the chance to make people happy!
This blog today was short and sweet which I know alot of you prefer in the first place! I hope you guys are enjoying getting to know our team here at Loot Crate a little better and if you have any questions for Tom or any of our staff here at Loot Crate don't be afraid to reach out to us on TWITTER! As always, thanks so much for reading our blogs and make sure to click on my face below for more anime and Sanrio related content and have a super great day!!!! <3