Happy Thanksgiving, everyone! Maybe this year you're looking to switch it up with your pumpkin pie. Maybe you're a Potterhead who wants to slip your relatives a wizarding treat without telling them where you got the idea. Either way, we've got something to shake up your family dinner.
Wizards love pumpkins; one of the most popular treats in the wizarding world is the pumpkin pasty, available everywhere from Honeydukes to the Hogwarts Express. (Though best watch out – the trolley lady has been known to put explosives in them!) If you're itching for a taste of Hogwarts life, this recipe adapted from The Unofficial Harry Potter Cookbook works like a charm!
Ingredients
Crust
1 1/4 cups all-purpose flour
1 tbsp granulated sugar
1/4 tsp salt
5 tbsp cold butter, cut into chunks
3 tbsp cold vegetable shortening, cut into chunks
4+ tbsp ice water
1 egg whisked (for egg wash)
Filling
1 cup canned pumpkin
1/4 cup granulated sugar OR packed brown sugar
1/4 tsp ground nutmeg
1/4 tsp ground cinnamon
Step 1: Using the Food Processor
For this recipe, it's best to use a food processor. Combine the flour, salt, and sugar in the main bowl, and pulse until incorporated. Then add the chunks of butter and vegetable shortening, scattering around the bowl. Again, pulse until incorporated; the mixture should look like a coarse yellow meal, with minimal white powder remaining.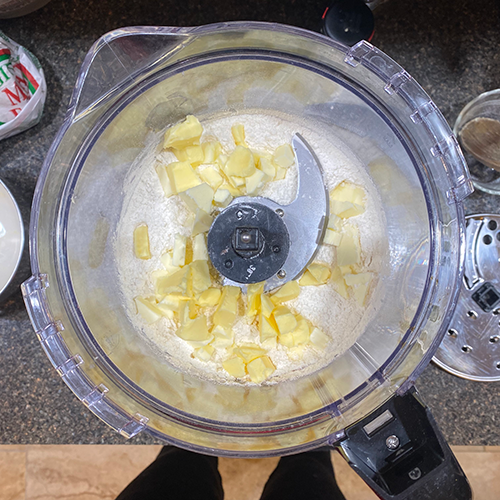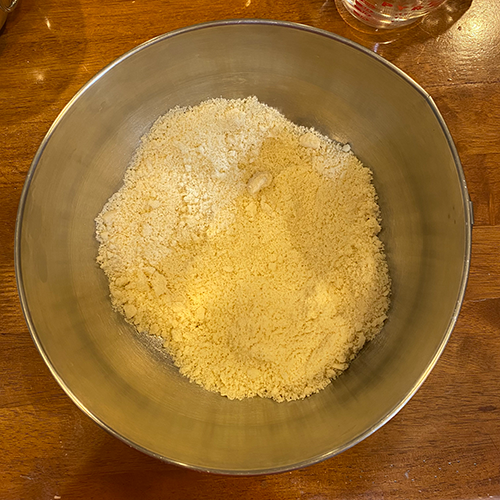 Step 2: Preparing the Crust
Transfer the yellow meal from the food processor to a large mixing bowl. One tablespoon at a time, add the ice water to the mixture. Stir until it begins clumping together into a dough. (Remember, it's better to add a bit too much water than not enough!) Once the dough has reached a consistency you're comfortable with, roll it into a ball and gently pat into a disk-shape. Wrap in plastic wrap and refrigerate for at least one hour.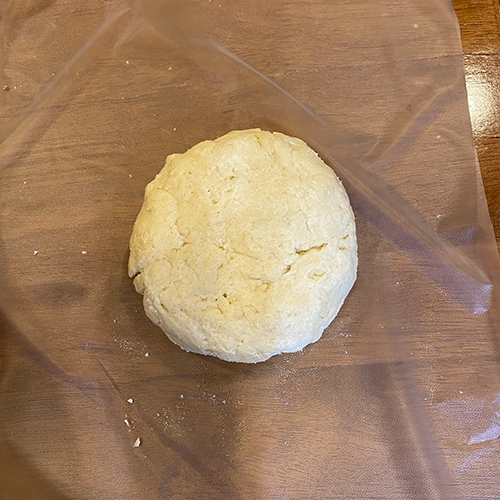 Step 3: The Filling
In a medium mixing bowl, combine the pumpkin, sugar, and spices. Around this time, you'll also want to preheat the over to 400 degrees Fahrenheit.
Step 4: Forming the Dough
Once the dough has set, you're ready to form the pasty itself. You'll need more flour, a rolling pin, and a clear area to prepare the dough. After flouring your work surface, the dough, and your rolling pin, spread the dough until it is about 1/8 inch thick. Then you'll want to cut out circles ~6 inches in diameter. We found that the easiest way to do this is using a bowl that is the desired size. (NOTE: It's worth noting that this recipe is meant to make 6 pasties. When we tried it, there was only enough dough for 5, so you may want to up the ante if you're looking to serve more people.)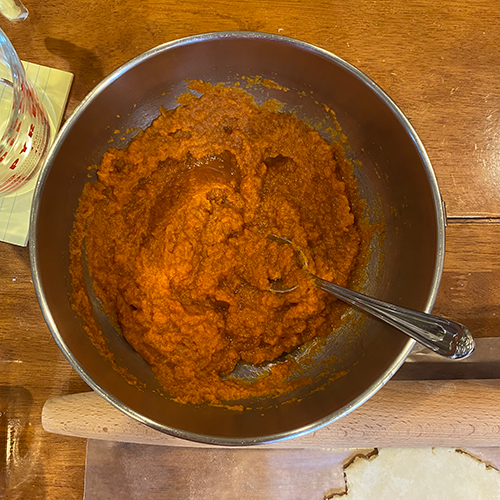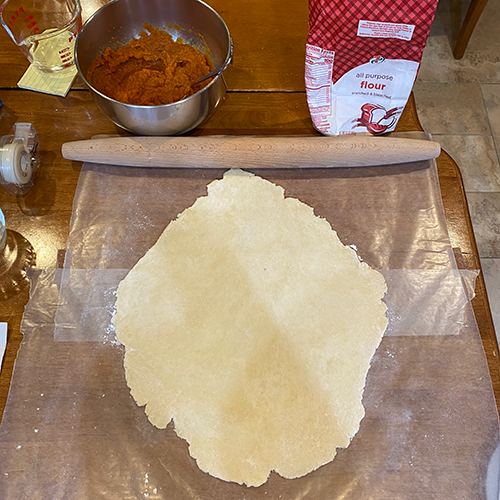 Step 5: Filling the Pasties
Spoon 2-3 tablespoons of filling into the center of each one of the circles. (NOTE: The most important advice I can give you is to not overfill the pasties. You may want to try 1-2 tablespoons on your first one and see how it goes. I almost always end up bleeding pumpkin when I fill them.) Moisten the edges of the dough with water, and then fold over to seal. Using a fork, you can crimp the edges for a more secure finish, and cut holes in the top of the dough to vent. This will prevent spillage through the seams of the pasties.
If you are using an egg wash, scramble an egg in a small bowl and brush over the finished pasty. Egg wash will give your dessert a shiny finish, and help it brown even better than it normally would.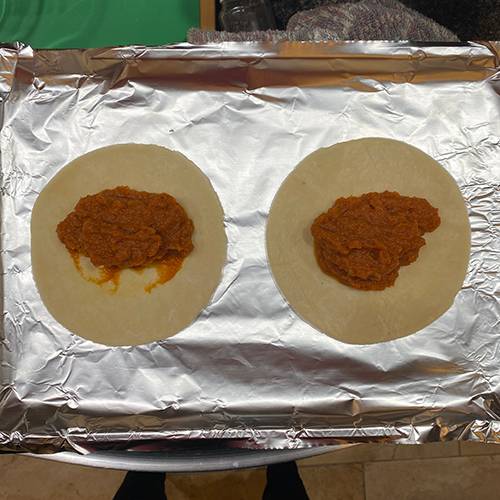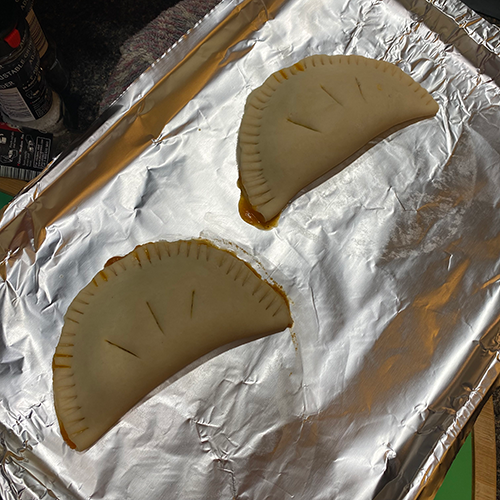 Step 6: Bake and Serve
On an un-greased cookie sheet, bake at 400 degrees Fahrenheit for 30 to 40 minutes. We heavily suggest rotating the trays halfway through bake time, and keeping a close eye on them for a crisp, golden crust.
Once the pasties have browned and cooled, you're ready to serve! With a nice glass of Butterbeer, you're in for a magical holiday!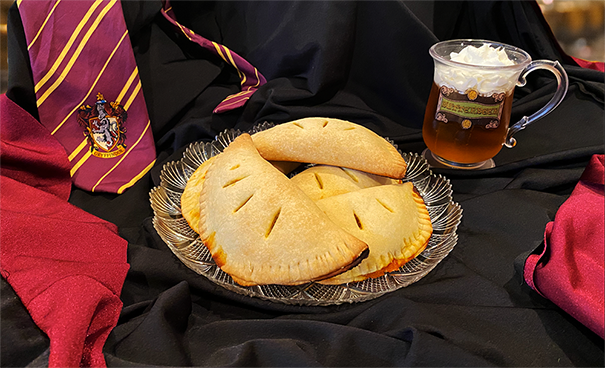 We'd love to see how your pumpkin pasties came out! To show off your pics, join the Loot Crate Discord. For more Harry Potter merch, make sure to check out our Wizarding World Crate, currently celebrating the best creature companions!