Today we're going to be making a sweet treat of a drink! The Melon Cream Soda is an refreshing creamy drink that is bound to delight the whole family!
Ingredients: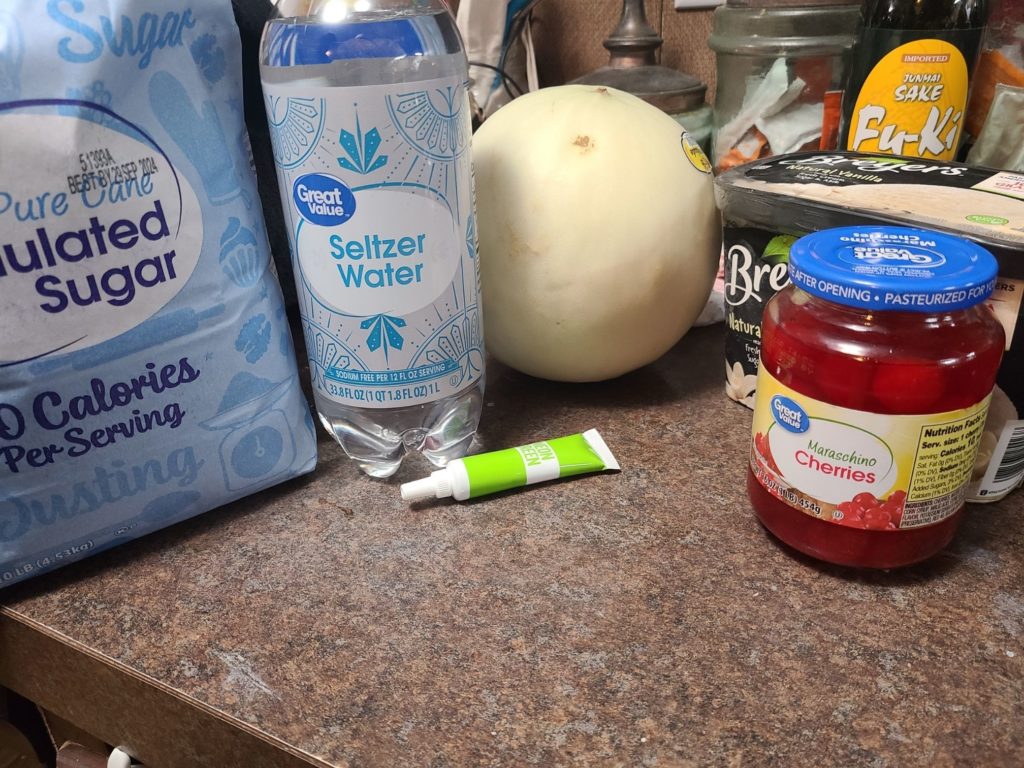 1/4 large honeydew
1 cup sugar
bright green food coloring
2 cups carbonated water
1 scoop vanilla ice cream
1 cherry (optional)
Step 1: Prep the melon!
Cut the rind from your melon and dice it up into chunks. Make sure to discard seeds, unless that's your thing. In that case, cool. Throw the melon into a standing blender with 1/4 cup regular water. blend until liquified, then run through a cheesecloth to get the pulp out. Do this a couple of times to ensure all pulp has been removed.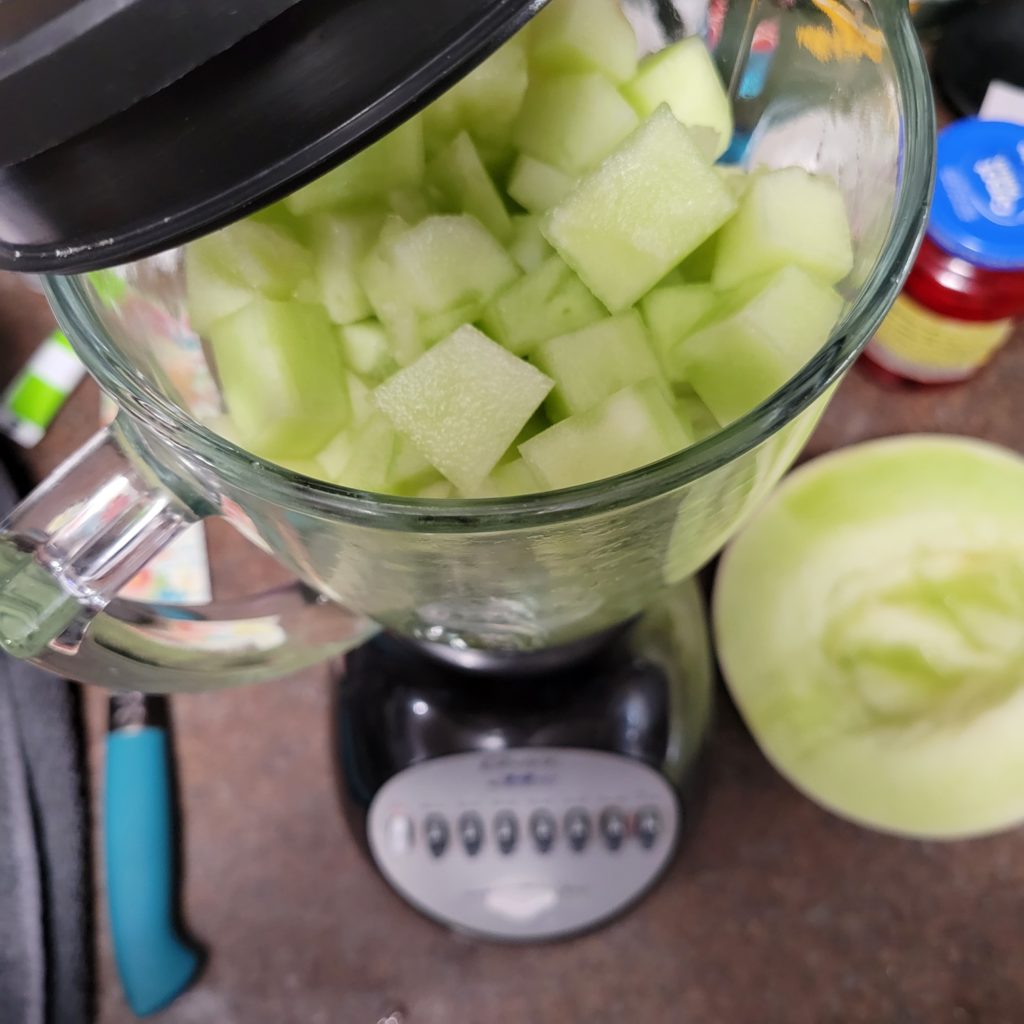 Step 2: Keep it simple(syrup)
Over medium heat in a medium pot or saucepan take your 1 cup of sugar and mix it with 1 cup regular water and stir until completely dissolved then put aside to cool. This will be your simple syrup.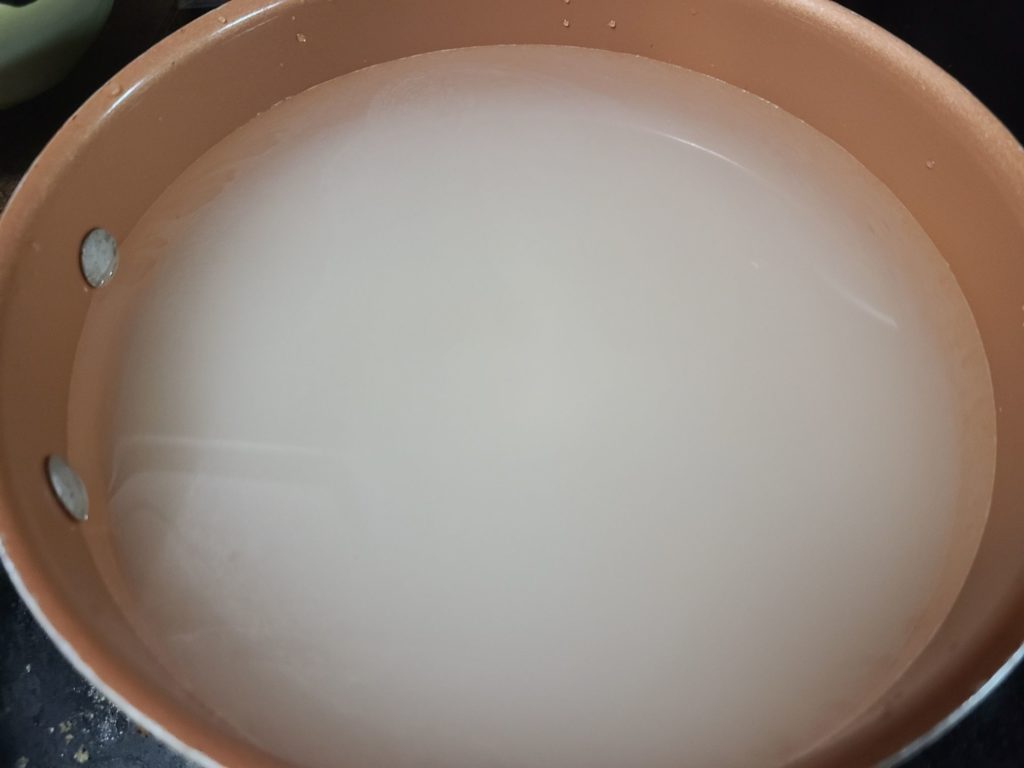 Not sure why I bothered taking a picture but this is pre-stirred.
Step 3: Almost there!
At this point, once the syrup is cooled, take 3/4 cup of the simple syrup and mix with your melon liquid and mix in some of your food coloring, if you so desire. Mine came out a vibrant green color.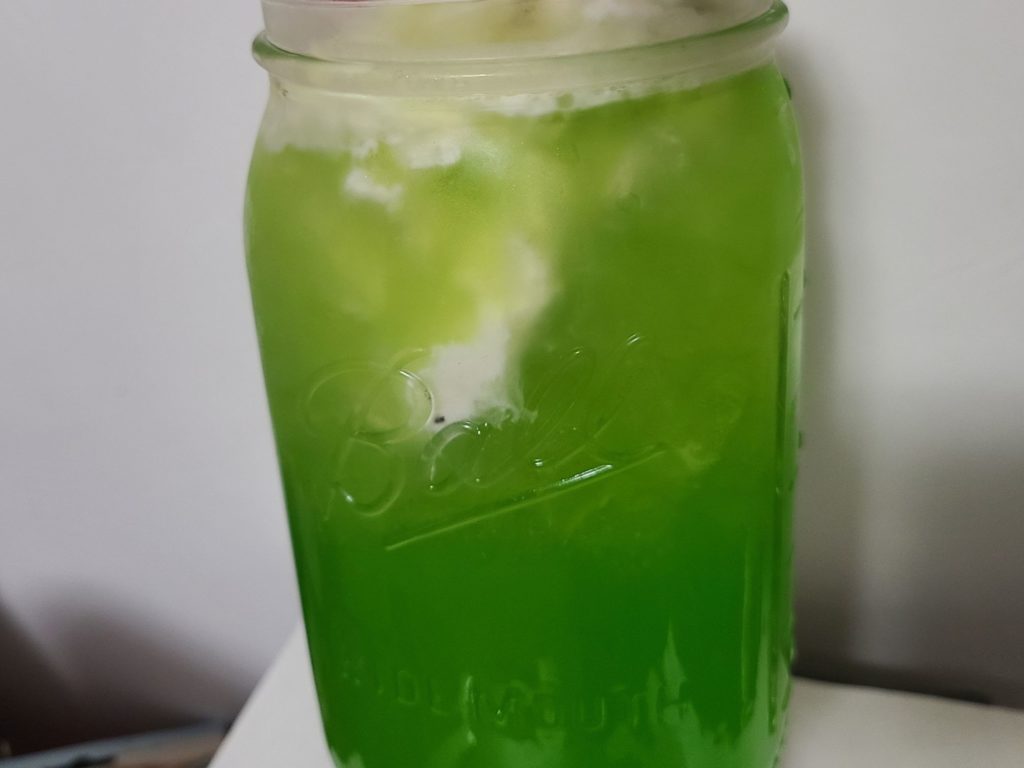 Step 4: Soda Streamin'
Mix your, what is now melon syrup into your carbonated water giving it a stir, NOT SHAKEN, Mr. Bond. Then serve it with a scoop of ice cream and a cherry! I actually mixed my ice cream into the drink directly and it was amazing!