Welcome to the latest of our chats with the folks who work behind the scenes to help crate the Loot for you!
Our development team includes a squad of tech-savvy folks who are working hard to make the online experience the best that it can be. We're moving forward with tons of exciting new stuff in mobile soon, and Khalel Dumaz is at the head of that work. (Yes, his name sounds a bit like Superman's real name. 😉 And he's pretty super!) Here's our chat with Khalel:
Hi Khalel! Tell us your exact title, and what it is you do at Loot Crate?
I'm a Senior Mobile Product Designer.
How long have you been with Loot Crate, and what were you doing before you joined the team?
I've been at Loot Crate for 2 years. Previously, I worked at BQE Software full-time and a start up called POPULAR as a freelance Sr. UX/UI Designer, working on a dating app based on proximity using BLE.
What is it about the tech side of the business that appealed to you as a career, and how did you study to achieve it?
My family has always been into tech, my older brother Brandon used to build gaming computers and my mom worked for AT&T/Pacific Bell for 35yrs as a engineer/technician. My Dad used to build crazy stereo setups, having had a 5.1 surround sound system long before it was available mainstream. We always had interesting tech in our homes and we were one of the first in our neighborhood to have access to the internet. I'd say tech has simply always been apart of my DNA. I've always had a strong passion for technology and design. I used to draw futuristic weapons, spaceships and robots all day long from 7th grade to 10th grade.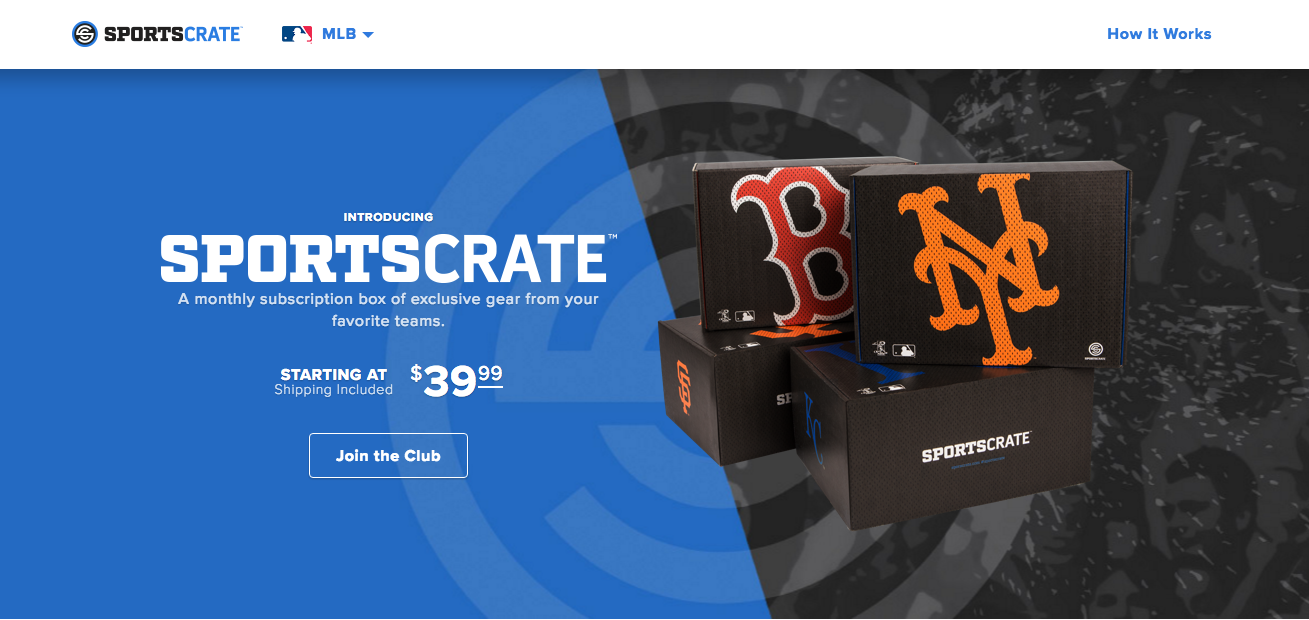 What do you feel are some of your biggest achievements that you've completed, either on lootcrate.com or in other aspects of the business?
I'd say earning the respect of m co-workers, management and senior leadership was the biggest achievement. When you are trusted to do high quality work consistently it builds your confidence, self-esteem and skills all at once. Also designing two Loot Crate mobile apps end-to-end in two years and launching our Sports Crate website in two months, had its own challenges and those were were some of my biggest achievements.
As a member of the development team, you're actively working on projects to make the Looter experience online better. What's the most challenging aspect of this work?
The most challenging part of my work is being able to deliver things at the highest possible quality I'm able to achieve. As a Loot Crate designer we have to turn things around quickly so I've had to modify my process in order to deliver high quality with proper user testing and thoroughness at an incredibly fast rate. At times it can be challenging but the challenges helped create new ways to tackle projects and validate designs through before going into development. I often use a modified version of Google Design Sprints with an Agile twist to deliver projects at high quality and speed. I've certainly been able to level up at a tremendously fast rate in our environment.
What is the most rewarding part of your job, and what is the most enjoyable?
The most rewarding and enjoyable part of my job is that it doesn't feel like work. I love what I do which brings me joy and happiness throughout all aspects of my life. I enjoy my team and co-workers because they are passionate about their work and strive to make things better for our Looters everyday.
Do you receive feedback from customers as part of the development process, and if so what do you take away from the interactions you have with Looters' thoughts and ideas?
Yes. I'm a huge advocate of customer feedback because it helps to shape our product into something that people really want and deeply care about. Listening to our Looters helps us grow and get better at what we do on a daily basis. I always want to take away something we can apply immediately. I want to solve our Looters problems and deliver the best value I can in my current position, so their feedback is critical to that.
What are your particular favorite themes or crates that have gone out in the past couple of years, in any of our crate lines?
One of my favorite crates was the Loot Wear crate featuring the Space Invaders theme. The grey and neon green t-shirt is my #1 all-time favorite shirt. If I could get a few more of those just to have on standby, I'd be super pumped.
Outside of Loot Crate, what do you personally geek out on? Any hobbies/interests in particular?
I'm a big fan of shows like House of Cards, Breaking Bad, Homeland, Daredevil and many other Marvel and DC Films. I've always had a thing for photography so thats one of my hobbies and i'm deeply interested in social engineering and futurists like Jacque Fresco and Terrance McKenna to name a few …and Transformers! I love Transformers… love love love Transformers.
You have kids, and out of curiosity do they know what Loot Crate is and what do they think about Dad's job? 🙂
I have three little humans, ages one, three and four. My three old daughter and four old son love Loot Crate, often asking week after week when are we getting a new Loot Crate. They love coming into the office and being handed cool figures they don't have at home already.
What is the last great movie you saw, TV show you watched or book/comic you read?
I recently saw Spider-Man Homecoming which was awesome. I also watched What the Health? on Netflix. I don't really read comic books anymore.
And if you could create your own crate (anything at all!) what would it be?
I'd create a Matrix crate! It would include the glasses Morpheus wore, a premium Neo figure, a black Matrix t-shirt with Agent Smith on it, a mini replica of the Nebuchadnezzar as a USB flash drive, and black mug with neon-green Matrix code.
Loving that you have thought about exactly what you want in that crate. Where can we sign up?!  Thanks Khalel! 
---
---
We'll bring you more interviews with the Loot Crate team soon… and in the meantime, check out our latest theme KINGDOM!