Today is National Pumpkin Cheesecake Day! I'm going to take today to make something Pumpkin Cheesecake adjacent. Keep in mind, it's still spooky season so we're going to be festive with it, but we're making Pumpkin Cupcakes w/ Cream Cheese Frosting. That, however, is a long name for a desert so we're going with Spooky Pumpcakes.
Ingredients: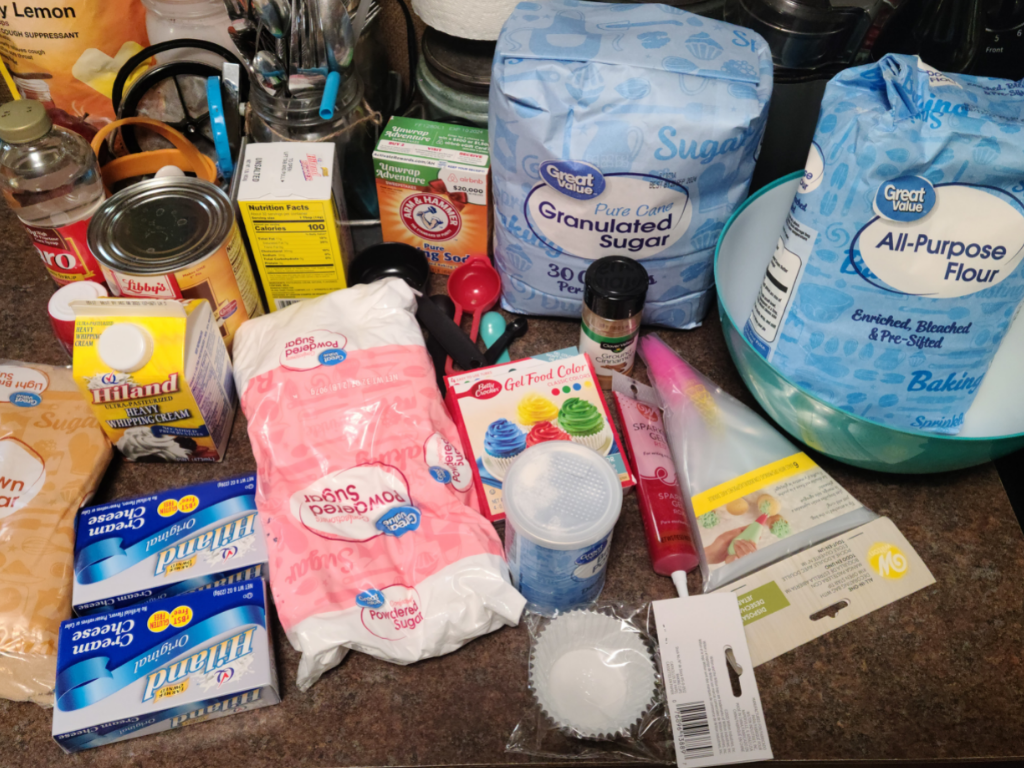 (Not all ingredients are pictured… there were a lot)
For the Cupcakes
1 ½ 

cups

 

all-purpose flour

1

 

teaspoon

 

baking powder

½

 

teaspoon

 

baking soda

¼

 

teaspoon

 

salt

⅓

 

cup

 

vegetable oil

 

, or canola

¾

 

cup

 

white sugar

½

 

cup

 

brown sugar

2

 

large 

eggs

2

 

teaspoons

 

vanilla extract

¾

 

cup

pumpkin pie filling

⅓

 

cup

 

milk
For the Icing
1 1/3

cup

 

unsalted butter

 

, softened

12

 

oz

 

cream cheese

2

 

teaspoon

 

cinnamon

 

, I often do 1 ½

2

 

teaspoon

 

vanilla extract

6-7

 

cups

 

powdered sugar

1-2

 

tablespoons

 

cream

 

, as needed

red gel food coloring
I know that seems like a ton of frosting bust bear with me.
Step 1: Pre-heat the oven and start mixing mixing ingredients.
First off you're going to want to pre-heat your oven to 350 F. While that's happening you're going to whisk together your flour, baking powder, baking soda and salt. While in a separate bowl you will begin to beat together the oil, sugars, eggs & vanilla extract until you are lumpless! After the lumps have disappeared into the abyss, mix in your pumpkin!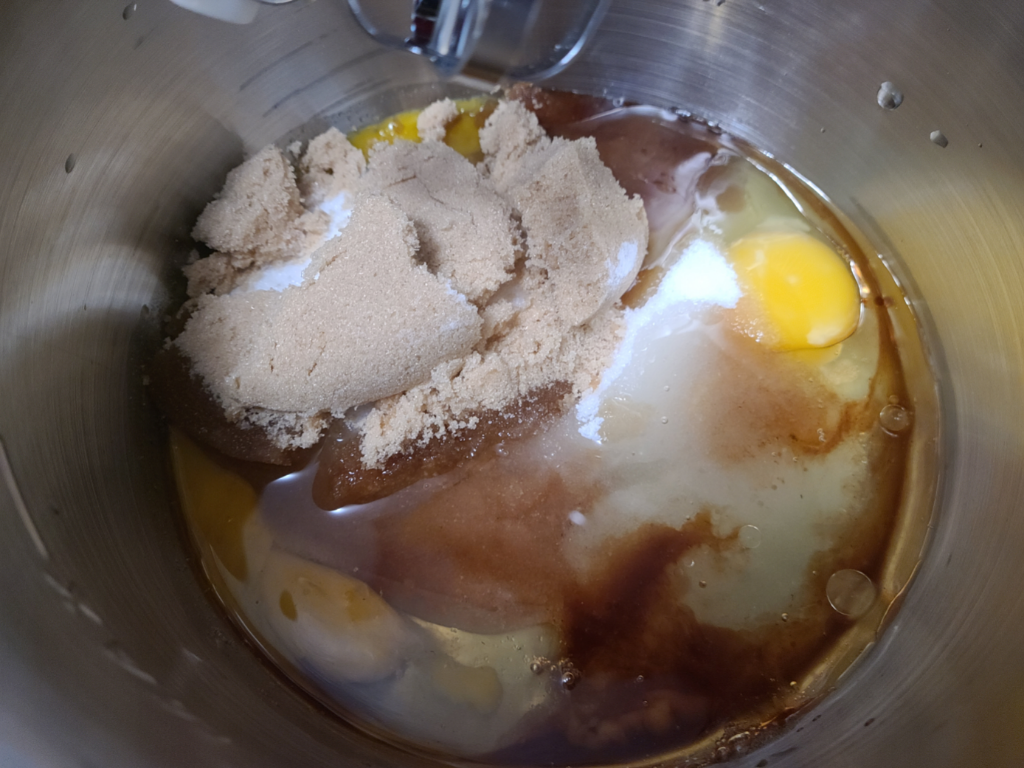 (I didn't include the picture of the dry ingredients because it was just a bowl of powder)
Step 2: Break out the mixer!
This is where it's nice to have a mixer. Start mixing your ingredients from your large bowl while slowly alternating your flour mixture and your milk. Once you have it all nice and mixed up, you're going to want to break out the cupcake pan! This recipe makes about 18 cupcakes so if you don't have one big enough you'll repeat the next step twice.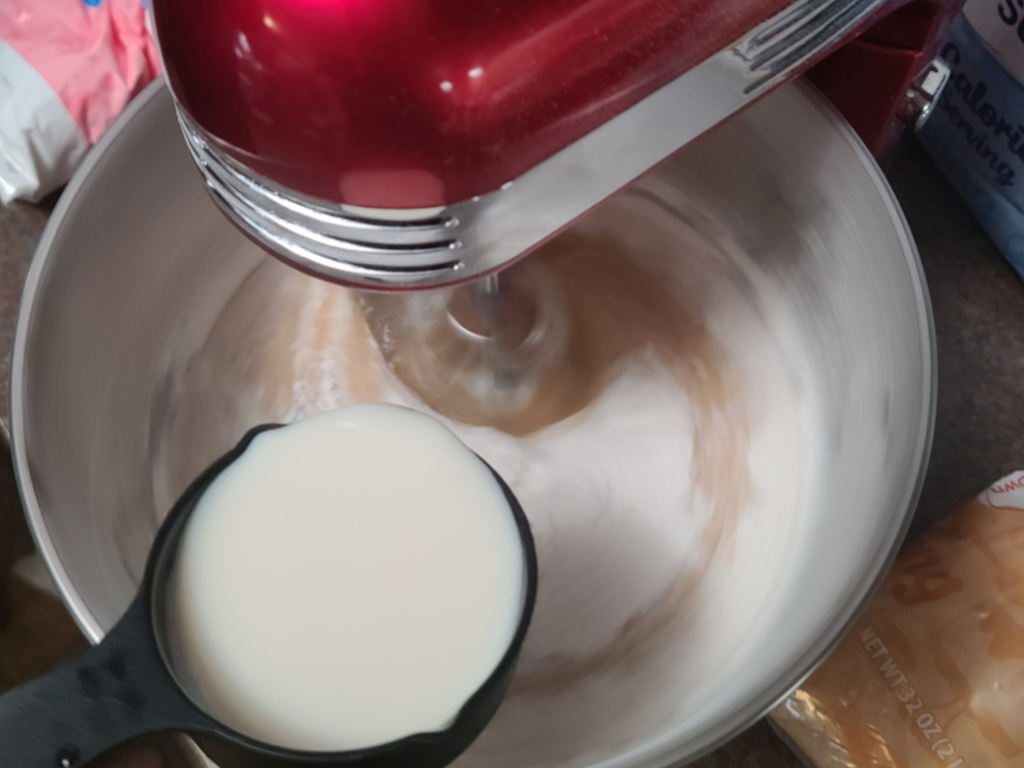 Step 3: Pan and Heat!
Fill up your cupcake pan with the batter, then slap that batch in the oven for somewhere between 17 and 19 minutes.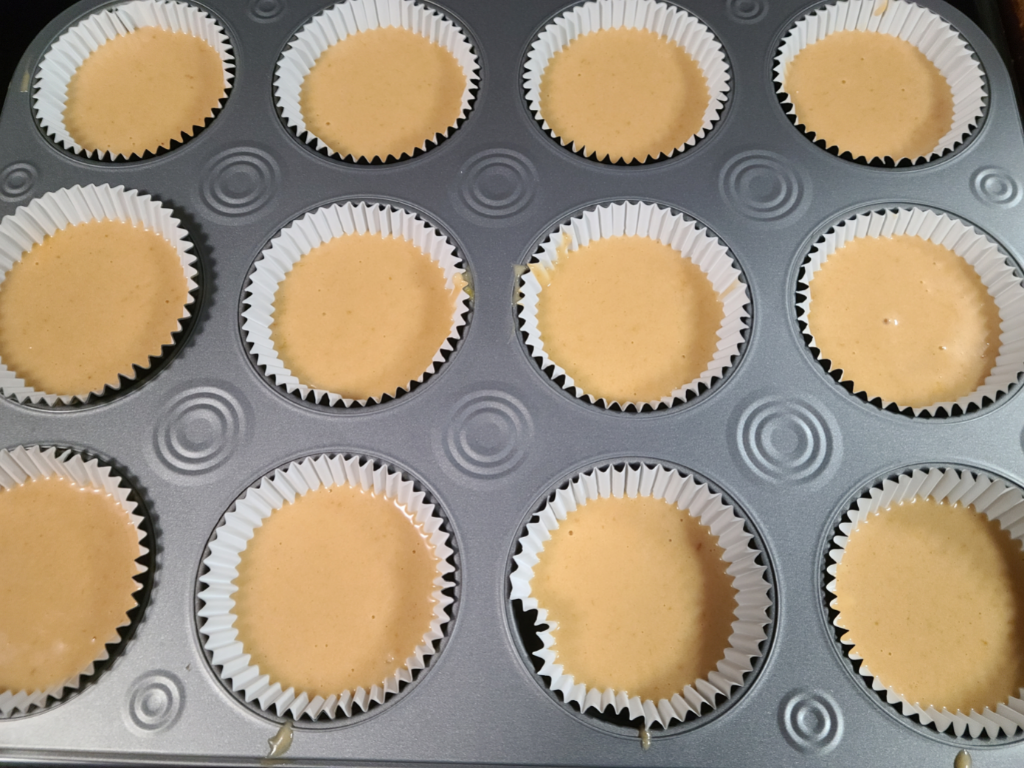 Step 4: That sweet sweet frosting!
If you've cleaned your mixer this is the part where you save some effort! Begin by beating your butter until fluffy, then beat in your cream cheese. Once that's done you'll add your cinnamon and vanilla extract. Finally start adding in your powdered sugar about a cup at a time. This is where the cream comes in. If your frosting gets too thick add some cream, 1 tsp at a time until desired consistency is reached.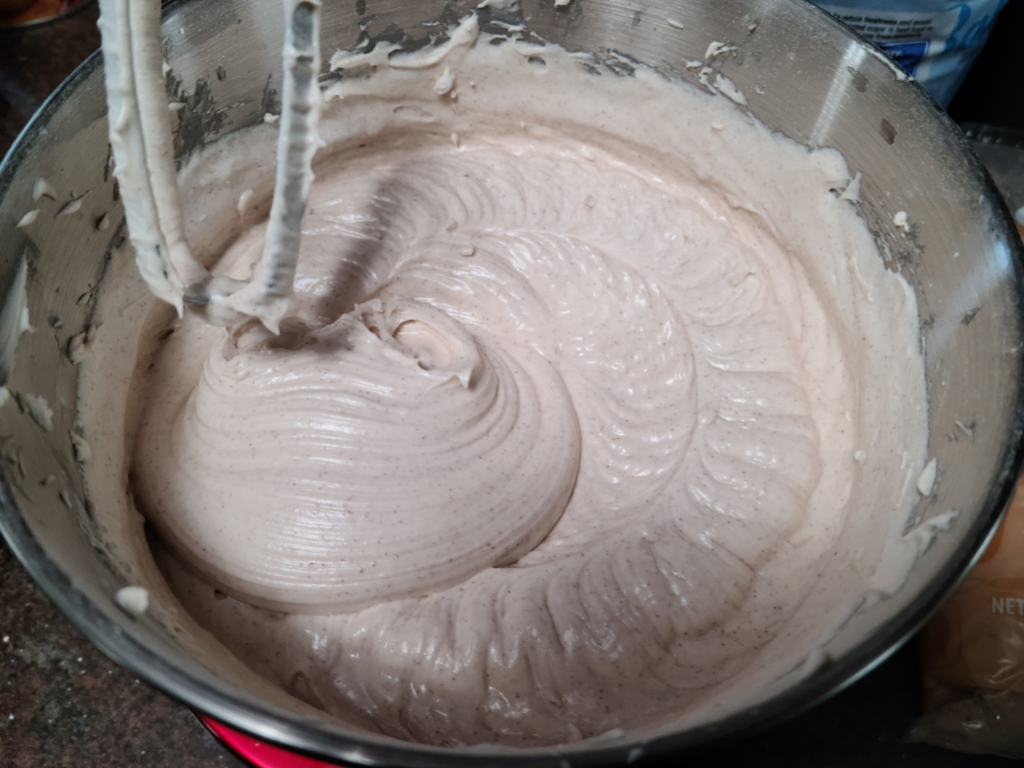 Step 5: The reason we made so much frosting.
Pull some of your frosting aside and add red gel food coloring to it to give it somewhat of a blood-like color(red, it's just red.) Now dig out a small portion of the center of your cupcake to pipe in a bloody surprise! After that add your standard frosting to the top!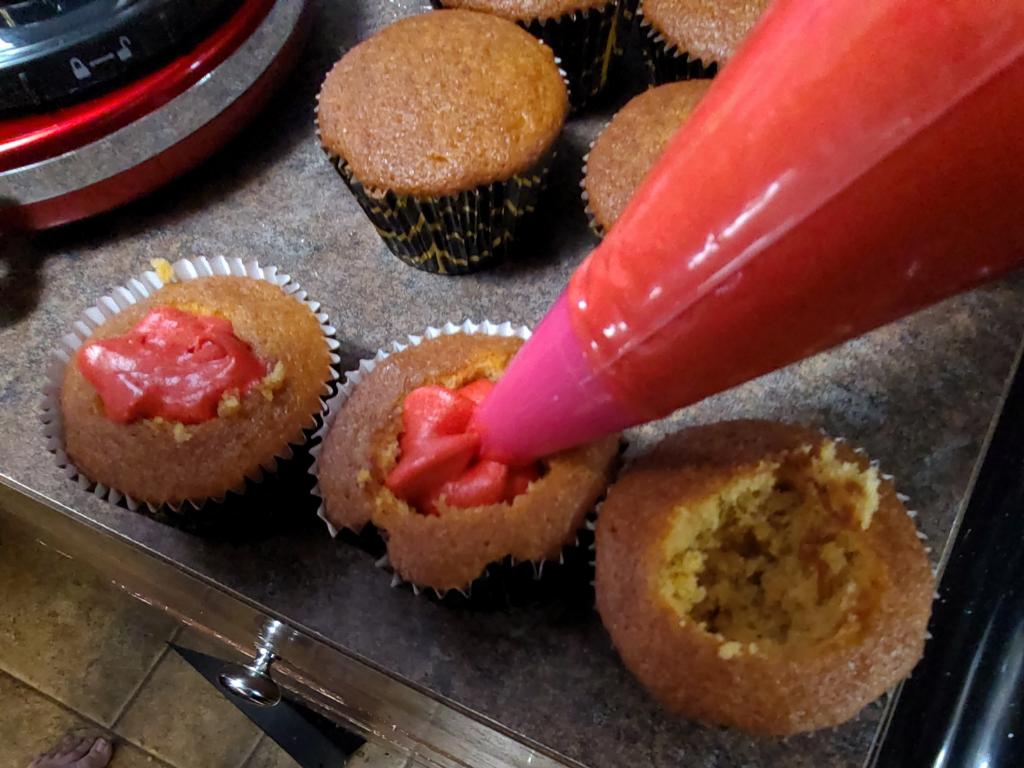 Extra step for fun: The final cut!
This is something you can do while simultaneously making your cupcakes. Make a sheet of standard hard candy. I used this recipe. Break it and make it look like glass shards. Add a bit more gel coloring for effect and enjoy!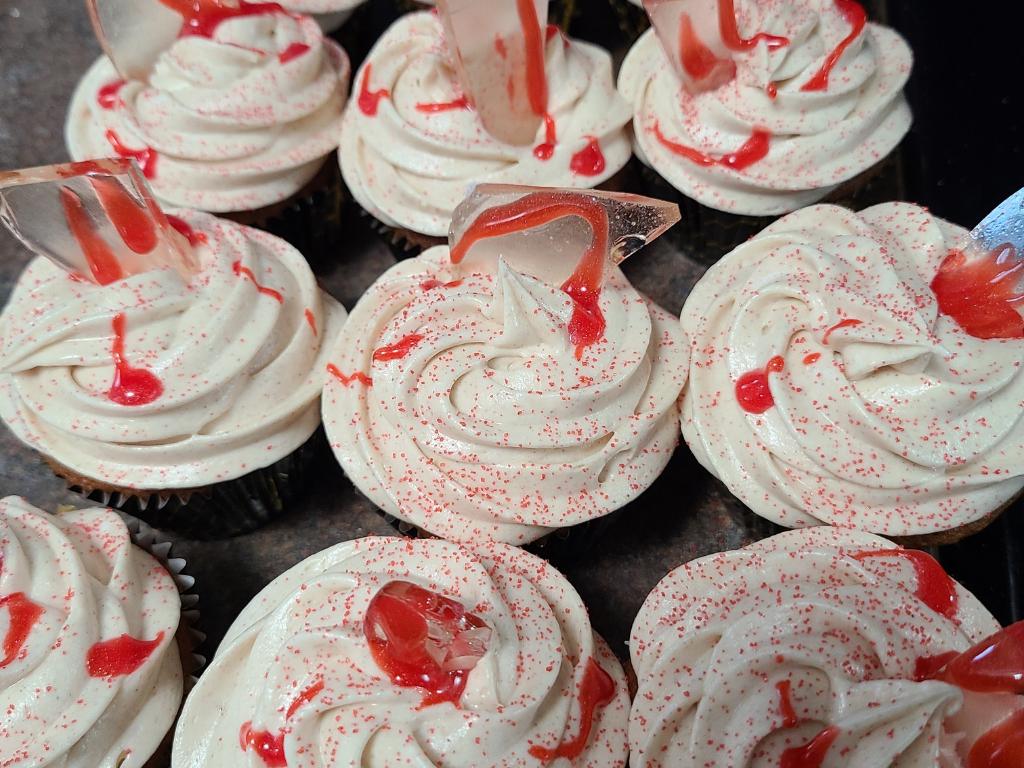 (oh yeah, red sprinkles for fun)