In 2009, a low-budget filmmaker from the country of Morovia saw the teaser trailer to Transformers.
Two weeks later, this film was released: CARBOTZ!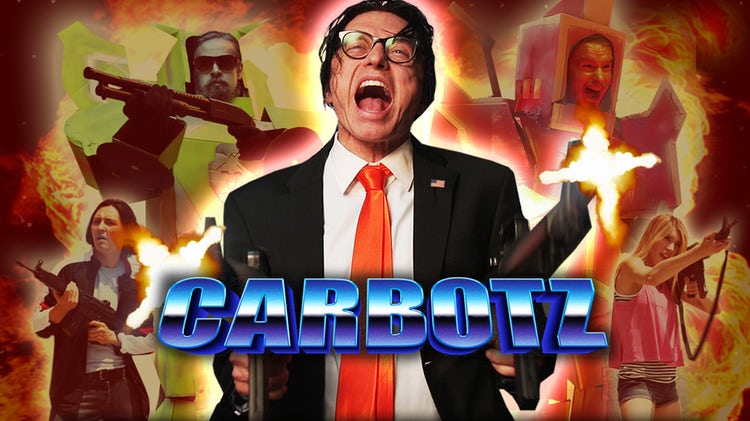 The idea behind CARBOTZ (the real idea) came from the idea of an alter-ego to the Transformers film franchise. Which is an incredibly low budget film called CarBotz that barely grasps the idea of what Transformers is outside of robot cars. Adam Murray wrote the original draft, based heavily off of Italian knock-off action films from the 1980's and Danger 5, then director Julian Higgins and Stephen Kramer Glickman (Big Time Rush, Storks) put the finishing touches on it. Finishing touches like faces in steering wheels and exploding skeletons.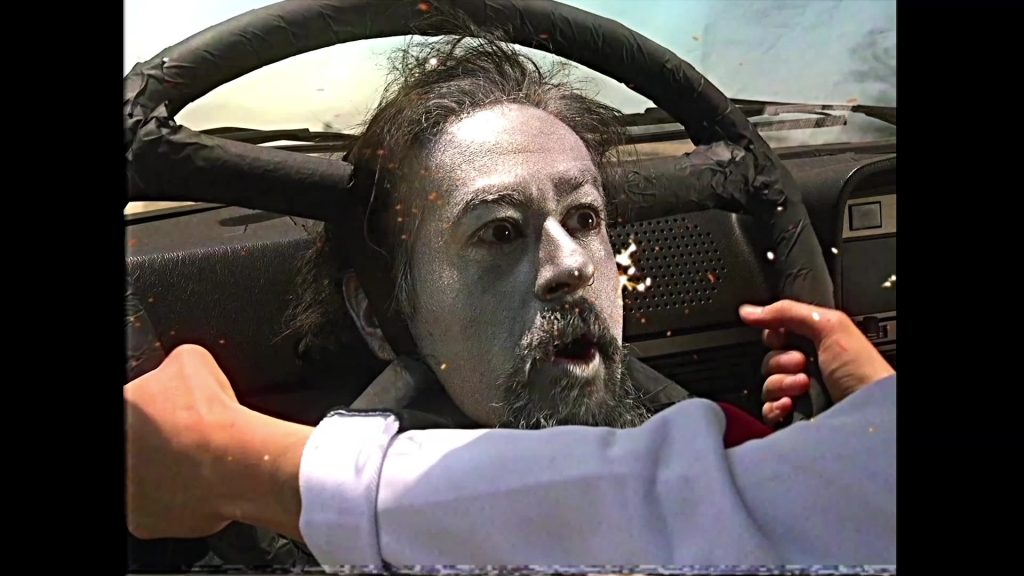 Unlike the real versions of movies like this, the cast and crew were aware that this was going to be a poorly produced and acted film* trailer. And all of the cast brought it by delivering amazing over the top performances, especially Shad Armstrong, who plays the guardian CarBot, RumbleBug. An incredible amount of work goes into making a good bad movie, surprisingly.  The trailer was shot in twelve hours with a lot of assistance from pop up green screens and cardboard robot suits courtesy of art director Jo Crandall.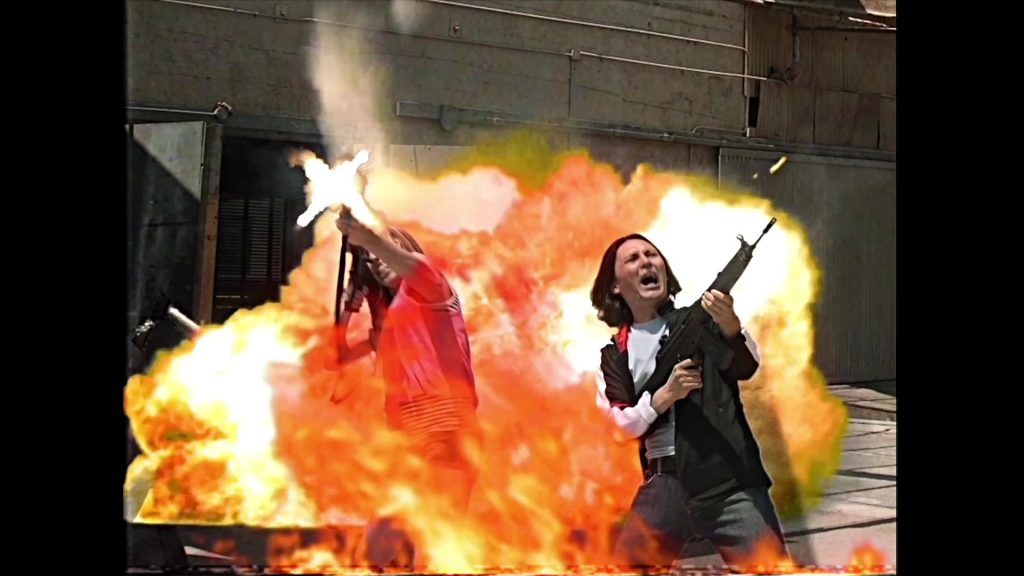 If you're a B-movie fan, and want to see some of the films that inspired this theme video, might I recommend The Wraith, Italian Spider-Man, R.O.T.O.R., and Samurai Cop.
All this plus our VERY special guest star, Tommy Wiseau as the president… strap yourselves in and enjoy!
---
---