It's a big day for Nintendo fans tomorrow as the Nintendo Switch makes its debut with a live stream from Tokyo, starting at 8pm pacific time. To celebrate the launch of the Nintendo Switch and our ORIGINS, we are giving away Nintendo themed bundles of past Loot all day tomorrow on Twitter!  
We will tweet out a question every hour on the hour from 8am-8pm Pacific time; answer for your chance to win! Retweet and get one bonus entry! Be sure to use the hashtag #LOOTSWITCH in your answers.
Check out the prize packs available: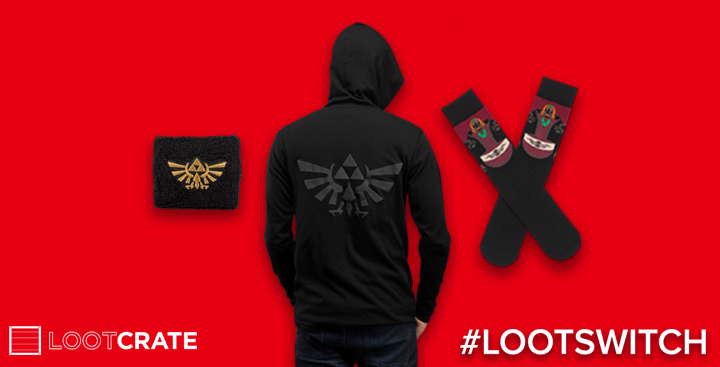 Bundle #1: Featuring a Hoodie, Sweatband and Socks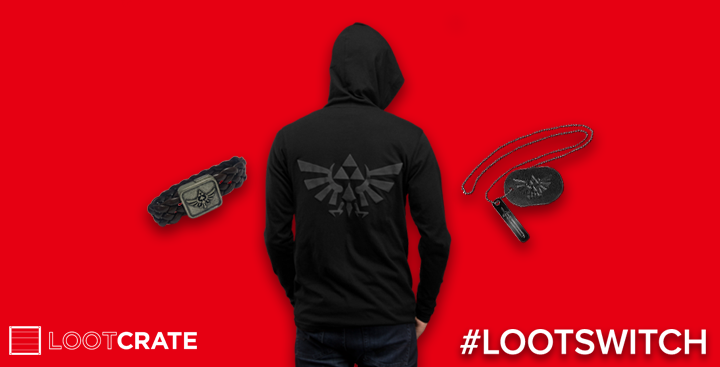 Bundle #2: Featuring a Hoodie, Bracelet and Dog Tag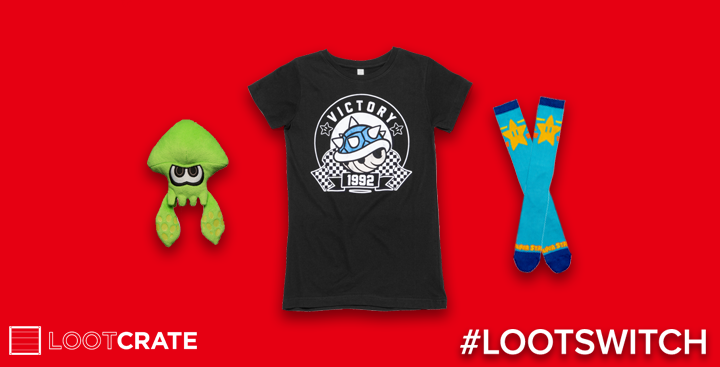 Bundle #3: Featuring a T-shirt, Socks and Splatoon Plush


Bundle #4: Featuring a T-shirt, Scarf and Magnet
There may even be a special surprise prize at one point during the day, so be sure to follow for your chance to win. Good luck, Looters, and we look forward to playing tomorrow! Spread the word by using the share links below.
And don't forget to tune in to the Nintendo Switch announcement live stream at 8pm Pacific / 11pm Eastern on January 12th!: twitch.tv/nintendo
Click here for Terms & Conditions
Watch the Nintendo Switch live stream on Twitch HERE!:
Watch live video from Nintendo on www.twitch.tv