To celebrate February's BUILD theme, we asked Loot Crate staff to tell us about the greatest thing they've ever built – DIY or otherwise! What is the greatest thing you've ever constructed? Tweet @lootcrate with the hashtag #LootCrateBuild in your answer!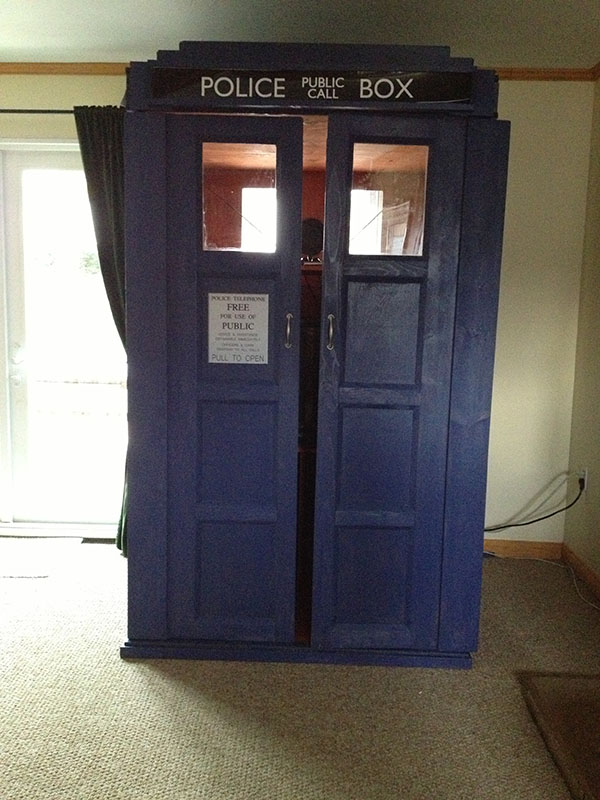 "Sometimes, my creative stylings and my longing to entertain my family get the better of me. Thus was the case near the end of 2012 when my wife belatedly became an uber fan of Doctor Who. So… as a gift to her (and as proof I still knew how to use my power tools) I designed and built her a TARDIS: a Television And Radio Device Infotainment System. Standing eight feet tall without the lantern on top (our ceiling was a little shorter than I had planned), four feet wide and four feet deep, our TARDIS truly is bigger on the inside. The front swings out to create a full entertainment system, able to hold a 40″ screen TV, multiple devices and over 250 DVDs/BluRays. For months, my wife rewatched Doctor Who episodes from inside her own TARDIS, controlling the Netflix stream with a Sonic Screwdriver Wii Remote."
– Mitch Rily, Benefits and HR Manager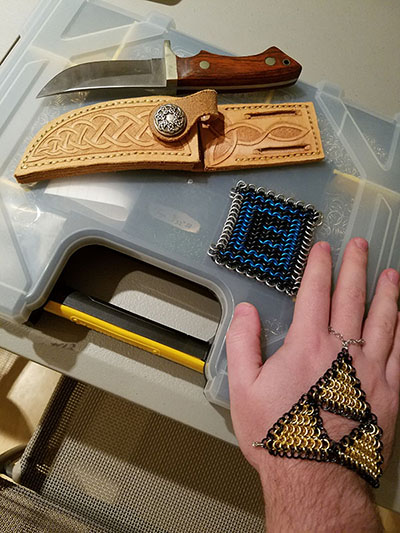 "Even though we're both employed as software nerds, my father and I are both crafters. He made me the knife as a christmas gift a number of years ago, and I insisted on making a sheath for it (hand stamped and stitched). Also included are a couple of pieces of nerdy chainmaille that I'm making (the bracelet part of the triforce isn't quite complete yet)." – Max Van Duyne, Front End Engineer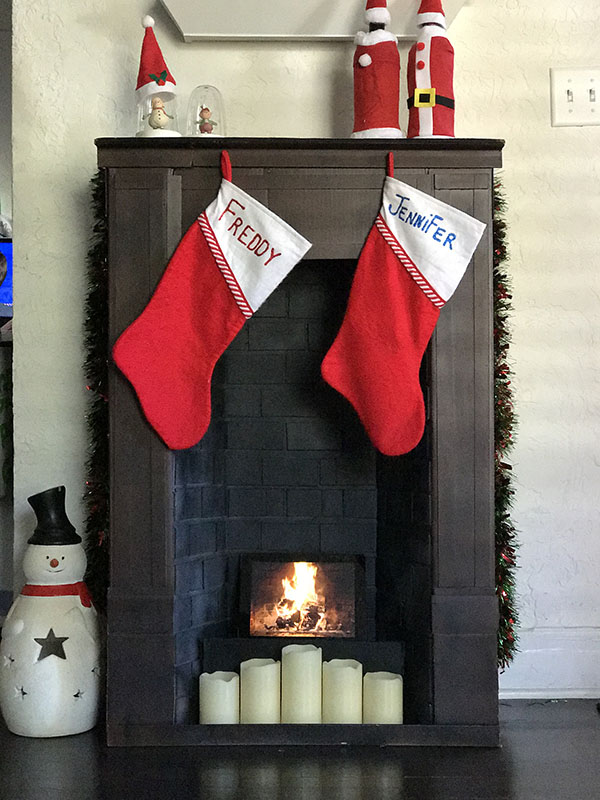 "This fireplace is made out of an HP server box. It comes out every Christmas so Santa can get in and leave presents." – Jenn Ferrari, Senior Project Manager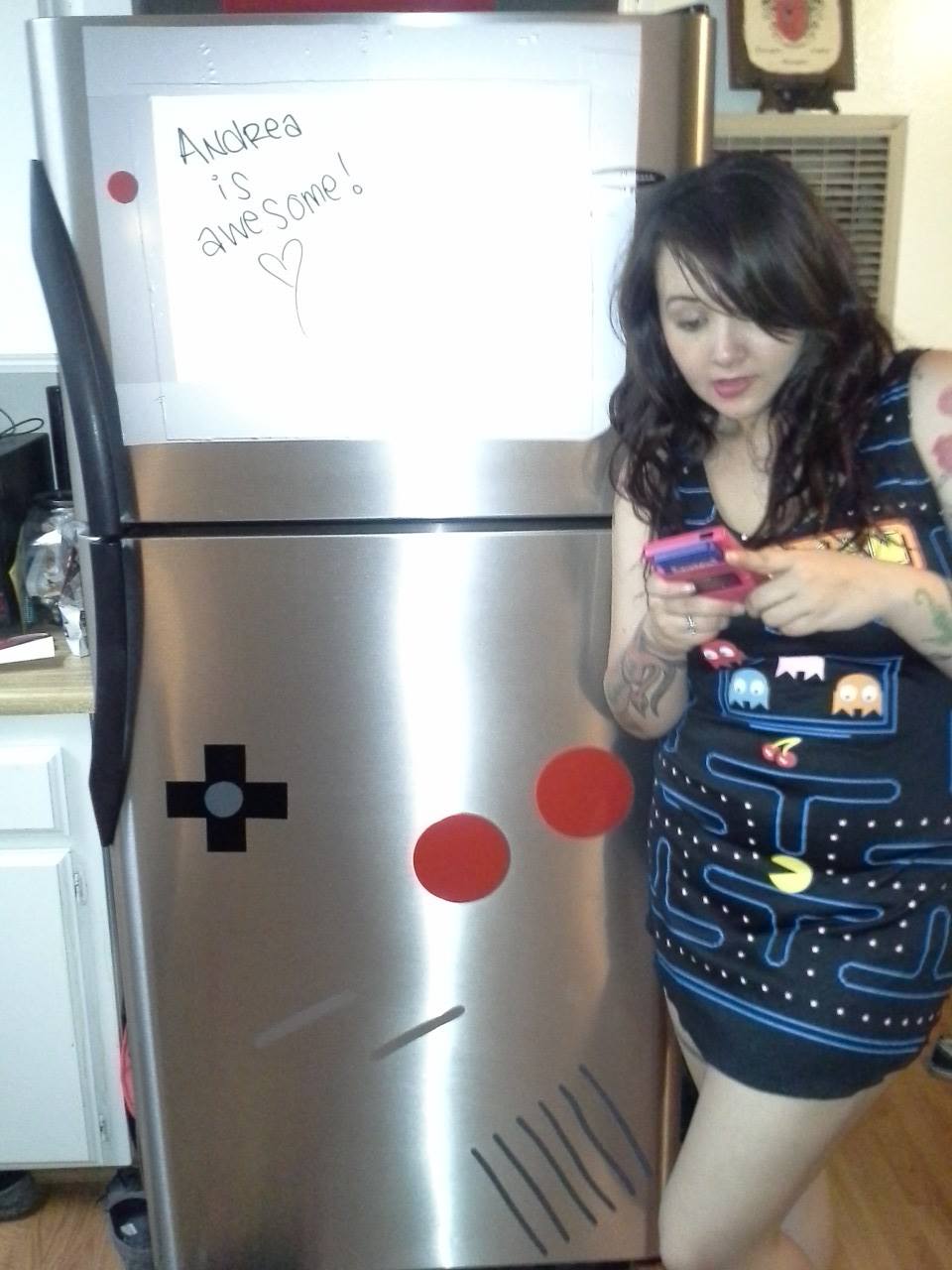 "One time I stayed up until 4 am cutting out decals and dry erase board stickers and I turned our fridge into a Game Boy. The screen used to be really fun to draw on, but now my husband and I have turned it into a running list of things to do and things we're out of." – Andrea Carter, Marketing Coordinator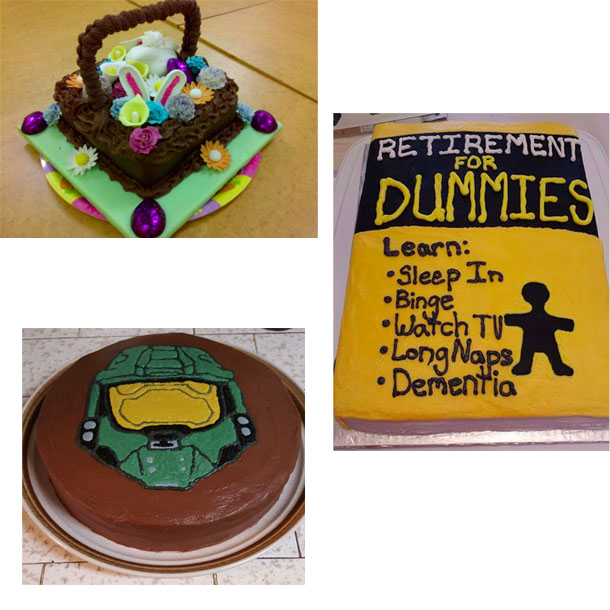 "The Retirement for Dummies cake was made for a retirement party for my father and uncle. I'm not a big fan of fondant so only the solid black bar on the top and the person are fondant, everything else is icing.
"The bunny basket cake was made as a final project in a cake decorating class I was taking. The cake is covered in a chocolate fondant with a basket weave pattern. The handlebar is made of chocolate and was 100% edible. The flowers were made of gumpaste and fondant while the bunny's butt is the top part of a muffin covered in white frosting with a frosting tail. The ears would be the only non-edible part as they are made out of gumpaste which would be too hard to eat.
"The Master Chief helmet is made free hand with frosting only. It was for a co-worker's birthday. I drew the pattern of the helmet on the cake using piping gel and traced and filled in the rest. The frosting and cake for each of these was made from scratch."  – Alison Geller, Senior Community Manager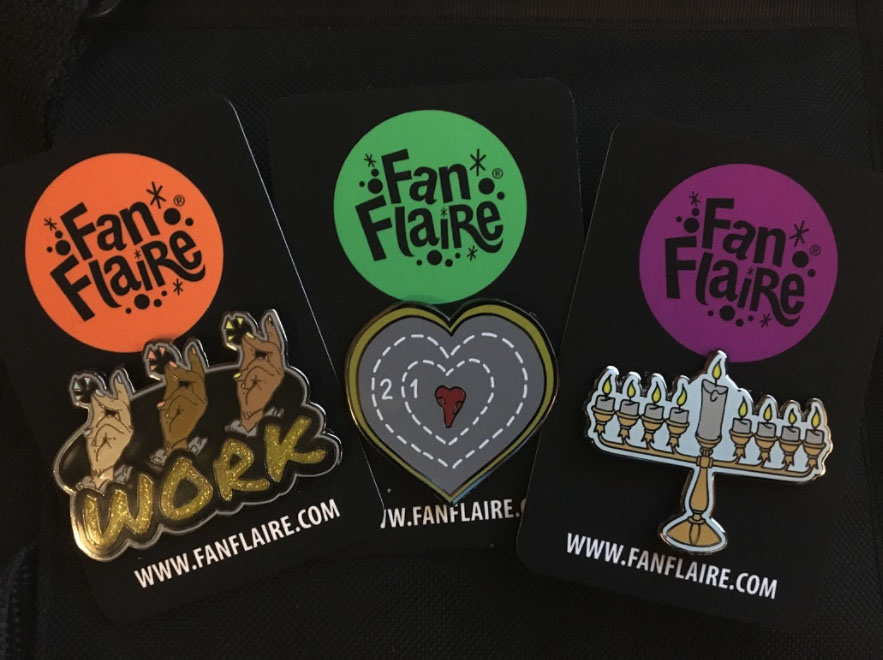 "The greatest thing I've ever built is a small company that makes fandom based enamel pins! My girlfriend, Sarah, and I come up with the designs, and then I illustrate them all myself. We try to draw references from our favorite moments in pop culture, and especially Disney! It's fun." – Leo Camacho, Marketing Account Manager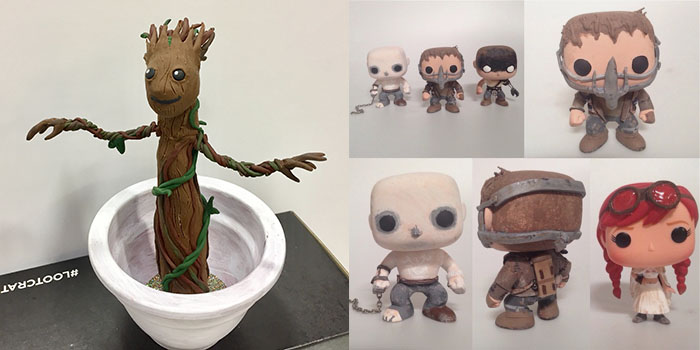 "I made four Mad Max pop figures and a potted baby Groot. The Groot I made right after the movie, before there were any Groots on the market. He's sculpted from clay.  Pretty proud of both of these!" – Danielle Bullis, Senior Community Manager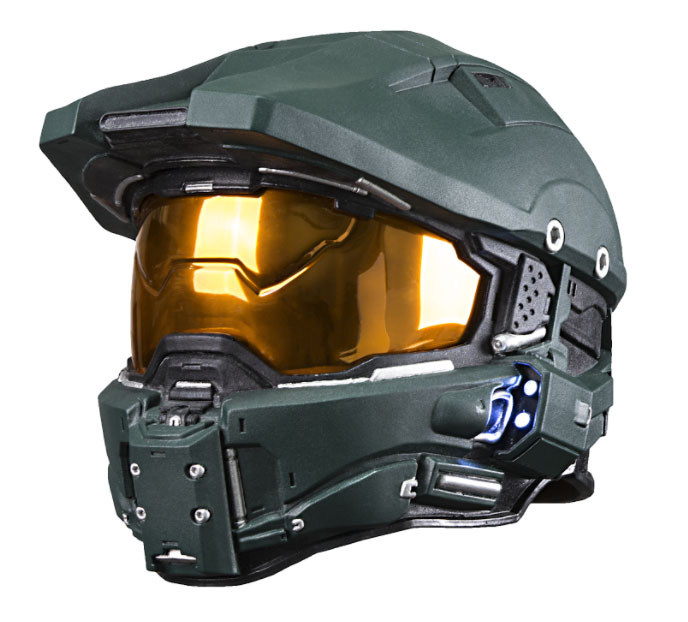 "Five years ago I wanted a Stormtrooper helmet but all the ones I could find looked terrible. So rather than get an inaccurate helmet, I decided to make my own. Halfway through I became obsessed with building helmets and have done over 30 helmets from numerous franchises, the most recent being my best, Master Chief. I've recently started building live on twitch, come hang out while I build: twitch.tv/dr_213" – Doc Rouch, Account Manager
"I was proud to be part of the team that developed Hero Engine. I was a major part of its development, managing the project and contributing design, vision and code to it. Hero Engine was the first MMO Dev Engine that also included "WYSIWIG" development, where the development and game environments are integrated together. No other engine can do what this thing can do, even to this day. You can develop and play the game in the same environment, and multiple people can edit the environment and the code at the same time. The engine was sold to its current owners." – Eric Slick, Senior Software Engineer
These Loot Crate staffers and, in fact, all of us can't wait for you to see the awesome BUILD themed Loot we have coming in February! Head to our website to check out Loot Crate, Loot Crate DX, Loot Wear and Loot Pets!
(This article appears in Loot Crate Magazine, February 2017)